Results for - Tellwut Sports Week: Routines
3,393 voters participated in this survey
We're kicking it off with another themed week, this time on sports. If we ever realized how true this Latin proverb is, it's now after so much lockdown and restrictions. "Mens sana in corpore sano" -- "A healthy mind in a healthy body"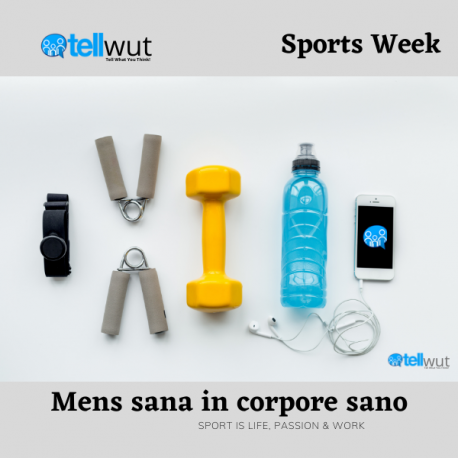 1. Do you consider yourself an active person (in the sense of exercising regularly)?
2. What type of sport do you do, if any?
Water sports (kayak, rowing, wind surfing, swimming, polo, surfing...)
Winter sports (skiing, snowboarding, skating)
Yoga, Pilates, Zumba, Kangoo Jumps
Indoor aerobics (Elliptical, Treadmill, Stair Stepper, Indoor Cycling...)
Strength sports (weight lifting, rock climbing...)
Team sports (baseball, football, soccer, hockey ...)
Tennis, ping-pong, squash...
3. Do you use apps or wearable tech to track performance?
I use apps (like Strava, Runkeeper, Apple Health...)
I use wearable tech (like pedometers, smartwatches, and so on)
None: I just do it for fun/health reasons
4. Have you ever had a trainer/coach to help you get better or stick to your sport of choice?
I've had (currently have) a personal coach
I've had (currently have) a coach/trainer that is teaching groups of people.
No, but I did get free professional advice every so often
5. Do you maintain a routine for the sport of your choice to keep you going? Describe in the comments how you keep motivated and on course to being active.
08/02/2021
Sports
3393
52
By: Tellwut
Comments