Results for - Tellwut Sports Week: Gym
3,105 voters participated in this survey
The last three or four reps is what makes the muscle grow. This area of pain divides a champion from someone who is not a champion.
Arnold Schwarzenegger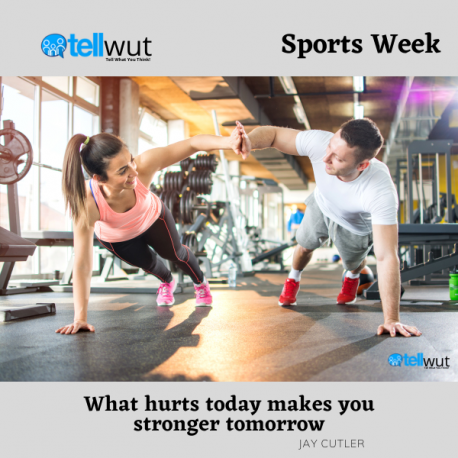 1. Are you a fan of gyms?
Yes, but I'm still waiting on them to open in my area
I have a subscription, but I'm not that big of a fan
2. If you're going to gym (or used to go), how often are you going (you used to go)?
3. Do you go solo?
No, I go with one or more friends
No, I'm going for classes there so I meet others in the class.
4. What are the reasons you go to the gym for?
It gives me a boost of energy
Sport is a good stress killer
Because my spouse / life partner / friend asked me to.
5. What time of day do you go to gym?
08/02/2021
Sports
3105
43
By: Tellwut
Comments