Results for - Juan Enriquez: What will humans look like in 100 years?
1,848 voters participated in this survey
(Source: TED) Juan Enriquez is a futurist who communicates the profound changes that genomics and other life sciences will bring in business, technology, politics and society. Enriquez is a member of the board of Synthetic Genomics, which recently introduced the smallest synthetic living cell. Called "JCVI-syn 3.0," it has 473 genes (about half the previous smallest cell). The organism would die if one of the genes is removed. In other words, this is the minimum genetic instruction set for a living organism.
1. We're beginning to get all the tools together to evolve ourselves. And we can evolve bacteria and we can evolve plants and we can evolve animals, and we're now reaching a point where we really must ask, is it ethical and do we want to evolve human beings?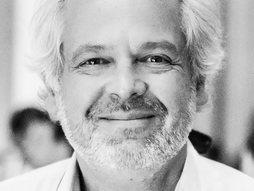 2. When you're talking about a heart pacemaker as a prosthetic, you're talking about something that isn't just, "I'm missing my leg," it's, "if I don't have this, I can die." And at that point, a prosthetic becomes a symbiotic relationship with the human body. With this example, would you change your answer to the first question?
3. Over the last few weeks, George Church has been in the news a lot because he's been talking about taking one of these programmable cells and inserting an entire human genome into that cell. What we're doing is we've got this multidimensional chess board where we can change human genetics by using viruses to attack things like AIDS, or we can change the gene code through gene therapy to do away with some hereditary diseases, or we can change the environment, and change the expression of those genes in the epigenome and pass that on to the next generations. All these stacked little bits that allow you to take little portions of it until all the portions coming together lead you to something that's very different. Do you consider we are getting a positive balance from the evolution of the human genome modifications that were announced in the last few years?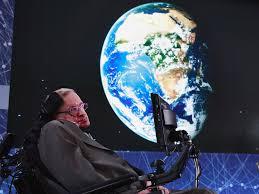 4. In China they have been transplanting hundreds of mouse heads. The new mouse remembers what it's afraid of, how to navigate the maze, and if that is true, then you can transplant memory and consciousness. Just imagine how a person who can think but not control his body might feel (ex. Stephen Hawking). Would it be ethical to provide this person with a new body? Transplanting the brain to a new body would offer that person a completely new life. But the new body had a brain before. Using this body might mean another brain had to die for the new one to be there, or maybe the brain was dead and the body became useful instead of being disposed. Maybe someday full bodies without a brain could be grown. Would brain transplant be a positive experience if you don't have to kill someone's brain to let it happen?
12/02/2016
Technology
1848
32
By: LBP
Earn Rewards Live
Comments