Results for - Facebook buys Instagram for $1 Billion dollars!
179 voters participated in this survey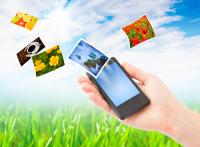 1. Do you use the Instagram app?
2. Would you say that Facebook made a smart maneuver in buying this 2 year old company for $1 billion dollars?
3. Do you think Apple,with all cash it has in the coffers, was asleep at the wheel in not buying this company?
4. Why do you think FaceBook paid double the recent value of the company that has a free app and no revenues?
To keep this fast growing company out of their competitive space - a big part of Facebook is photo sharing
To buy this company before another competitor like twitter, Google, Microsoft or Apple bought it
With its upcoming public offering, Facebook has got to start acquiring companies with new large user base
The acquisition will help Facebook monetize the mobile space
This acquisition will strengthen Facebooks mobile space positioning
Facebook has no clue what they are doing, this acquisition at 1 billion dollars makes no sense
5. Would you say the dot.com bubble of the late 90's is back? (i.e. companies with significant user base, low profit margins and/or negative cash flow, having incredible market cap)
05/15/2012
Technology
179
4
By: jackieb
Comments