Results for - The iPod...A Little Nostalgia
2,198 voters participated in this survey
Oct. 23, 2001, Apple, best known as the maker of Macintosh computers, was about to take one of the biggest risks in its history, something that would eventually make the company into the powerhouse consumer electronics juggernaut it is today. After less than a year of development, Steve Jobs announced something completely different for Apple: a digital music player.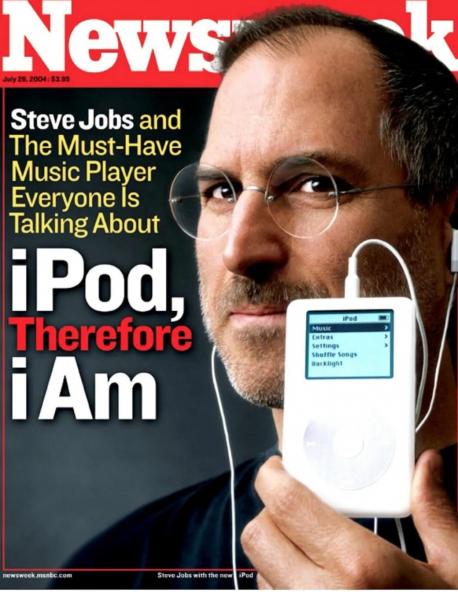 1. "We love music, and it's always good to do something you love," Jobs, dressed in his trademark jeans and black mock turtleneck, told the audience as he paced back and forth across the stage. "Music's a part of everyone's life -- everyone. Music's been around forever. It will always be around. This is not a speculative market. And because it's a part of everyone's life, it's a very large target market, all around the world. It knows no boundaries. But interestingly enough, in this whole new digital music revolution, there is no market leader." But his big takeaway, the phrase that would dominate headlines: "1,000 songs in your pocket." Would you have believed the claim "1,000 songs" 20 years ago?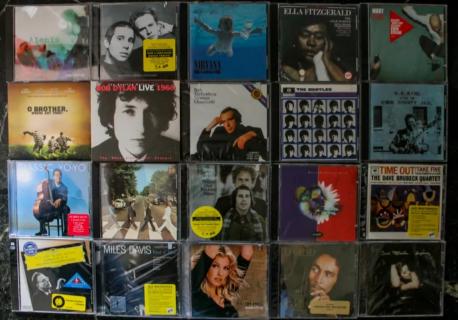 2. Jobs selected these 20 albums to put on the iPods he gave out at the event. To avoid accusations of music piracy, Apple had to give journalists the physical CDs for the 20 albums stored on the iPods they received.  Abbey Road by The Beatles, Bach: The Goldberg Variations by Glenn Gould, Legend by Bob Marley & The Wailers, Bob Dylan Live 1966: The "Royal Albert Hall Concert", Bookends by Simon & Garfunkel, Breathe by Faith HIll, Bridge Over Troubled Water by Simon & Garfunkel, Classic Yo-Yo by Yo-Yo Ma, Crash by The Dave Matthews Band, Ella Fitzgerald Sings the Cole Porter Songbook, A Hard Day's Night by The Beatles, Jagged Little Pill by Alanis Morissette, Kind of Blue by Miles Davis, Live in Cook County Jail by B.B. King, Mozart Symphonies Nos. 35-41 by Karl Bohm and the Berlin Philharmonic, O Brother, Where Art Thou? Soundtrack, Nevermind by Nirvana, Play by Moby, Surfacing by Sarah McLachlan, Time Out by The Dave Brubeck Quartet . Do you like this list?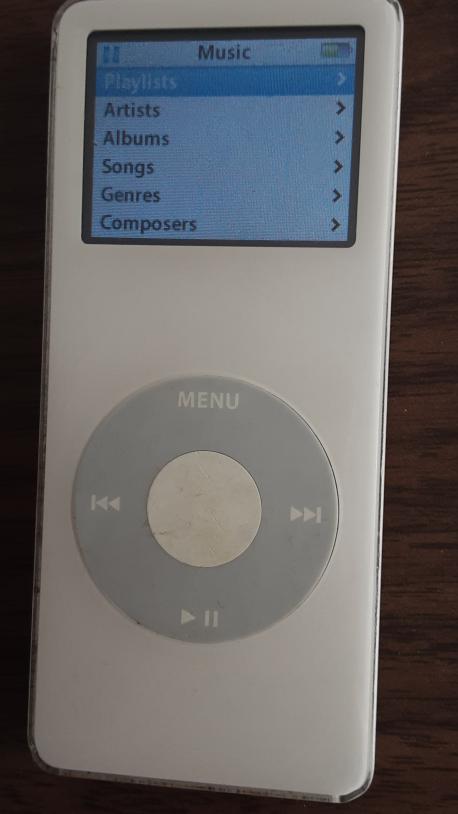 3. The first song ever played in public on the iPod? Sarah McLachlan's Building a Mystery. Jobs followed it up with Could You Be Loved by Bob Marley, Yo-Yo Ma's Bach Prelude, Cello Suite No. 1 from his Classic Yo-Yo album, and The Beatles' I Should Have Known Better from A Hard Day's Night. ( The iPod pictured is mine, still working after all these years!) Do you like his choices?
4. Considering how far technology has evolved in the decades since the iPod made its debut, it's not surprising to see Apple discontinue the iPod. Sales have flatlined and users have shifted from downloads and .99 cent song purchases to streaming music on Spotify and Apple Music. Defunct technology or not, though, plenty of folks still love the iPod. It changed the way we perceived music itself, and for the first time ever, let us take a multitude of our favorite tunes wherever we wanted, whenever we wanted. Do you feel nostalgic about the iPod?
05/29/2022
Technology
2198
48
By: Hulagirl56
Earn Rewards Live
Comments