Results for - The online shopping survey
18 voters participated in this survey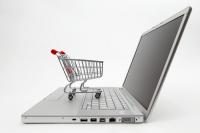 1. Which payment method do you prefer to use when shopping online?
2. What percentage of your Christmas shopping will you do online?
3. Have you ever sold anything online?
4. When shopping on eBay, do you usually 'Buy it Now', or do you place bids?
5. Have you ever returned something you bought online?
02/29/2012
Technology
18
0
By: Jessica
Comments