Results for - Airbag Injuries
2,172 voters participated in this survey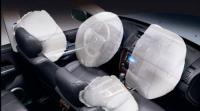 1. Have you ever been in a motor vehicle accident that was serious enough to make the airbags deploy?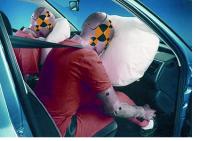 2. Did you receive injuries that were caused by the airbags?
3. What type of airbag injuries did you sustain?
4. How do you feel about airbags in general?
I'm really not happy about having an exploding safety device inches from my body
Airbags save lives and the benefits outweigh the risks
While airbags help in many cases, the technology needs more work before I can feel comfortable with it
5. Short drivers are at greater risk of airbag injury because they sit closer to the steering wheel. If you could, would you disable the driver side airbags?
Yes and I'm a short person
Yes and I'm an average or taller person
No and I'm a short person
No and I'm an average or taller person
01/20/2015
Technology
2172
29
By: tg85
Comments