Results for - New Cell Phone
1,240 voters participated in this survey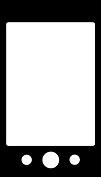 1. We are a family of 4 about to buy our first Smartphones. Do you use a smartphone?
2. We are wanting to find a good phone with a low price. What phone brand do you recommend?
3. How much data do you use per month on a single phone?
4. Which carrier has the best plans for saving money?
12/07/2015
Technology
1240
26
By: kjdodds
Earn Rewards Live
Comments