Results for - Mapping sounds: Environmental Epidemiology
1,291 voters participated in this survey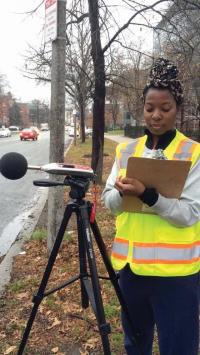 1. *PHScience*: Researcher, Erica Walker has been biking around Boston, recording sounds, then documenting them to later build a noise model. A doctoral candidate in Environmental Epidemiology, the 36-year-old Walker, a Mississippi native who lives in Brookline, started thinking about the impact of community noise about six years ago, thanks to the clatter engendered by the children who were living in the apartment above her. Here is a list of sounds that she is documenting, and I added a few of my own. Thinking realistically and honestly, what sounds do you think have the potential to hurt your health?
Sounds, while not being too loud, are repetitive
Constant traffic, horn honking
Something not on the list, please mention in the comments section
2. Do you think that the point of intersection, where moving on hurts your health, is whether or not you can used to certain noise, you are not auditory, it's a matter of attitude?
3. I am not sure when Erica will be done with her research, and her dissertation, but how interested are you in her work and reading her final results as well as the noise model?
Would like to read her dissertation
Would like to learn about her noise model
I think environmental pollution and epidemiology is interesting
Just the basic results for me
4. My learning style is visual and tactile, so most noises go unnoticed and I am able to focus and multitask, the noisier the better. When younger, my Mom would call me for dinner and if I was doing something I would never hear her. Do you know what learning style(s) you are (usually its a blend of two);
12/29/2015
Technology
1291
27
By: ptajuggalette
Earn Rewards Live
Comments