Results for - Helmet gives you X-ray vision
1,692 voters participated in this survey
1. Intel said on Tuesday that the Daqri Smart Helmet (the Daqri helmet is intended for the workplace) will ship today racing past Microsoft to the augmented reality world. Augmented reality (AR) is a live direct or indirect view of a physical, real-world environment whose elements are augmented (or supplemented) by computer-generated sensory input such as sound, video, graphics or GPS data. Powered by Intel's M7 chip and RealSense, Daqri's helmet brings it into the much-hyped market for virtual and augmented reality, which promises to take you to new worlds or add to your existing one through sophisticated head gear. Do you keep up with technology news?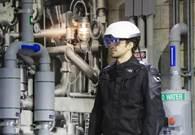 2. Intel shows off a kind of X-ray vision by letting a worker see through pipes that might be faulty, which can be picked up by its RealSense camera. The helmet could also be used to give workers digital directions on top of what they're looking at when doing manual labor. Do you think this technology makes a job easier?
3. If you're an athlete, Intel hopes you'll eventually be wearing one of its chips. Oakley and Intel showed off its Radar Pace, a pair of smart sunglasses that has a voice-activated coaching system. The eye wear is supposed to give real-time feedback and track the progress of an athlete. It's part of a broader deal with Italian eye wear giant Luxottica Group. Would you be interested in owning this type of technology?
4. Microsoft showed off with its own HoloLens gear. For its part, Microsoft intends to use the HoloLens for many different purposes, ranging from work to games and entertainment. Would you be interested in owning this type of technology?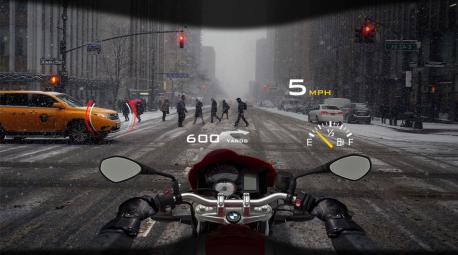 5. A company called DigiLens has just unveiled a kind of mobile AR tool that motorcyclists will soon be able to use to navigate the road. At first glance, the easiest way to describe the device is as "Google Glass for motorcycle helmets," except the viewing lens is significantly larger. DigiLens' device magnetically fastens itself to the rider's helmet, just in front of the eye, delivering real-time updates on information including traffic warnings, fuel usage, speed and engine functions. Would you find this to be distracting while driving?
01/10/2016
Technology
1692
27
By: sarahzahm
Earn Rewards Live
Comments