Results for - Products I Have To Have...And Others I Can Live Without: 2016 Consumers Electronics Show
1,807 voters participated in this survey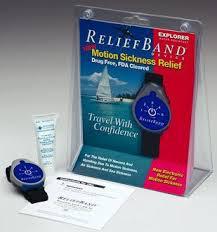 1. Each January, Las Vegas is host to the Consumers Electronics Show, a showcase of innovative (and often puzzling) products that will soon hit the market. This year, consumers were introduced to many must-have or WTF products. First up, the Reliefband, which treats nausea and vomiting, a wrist-watch-like device stimulates the P-6 acupressure point with a mild electric current, which can quickly end nausea. The device is available now for $89 US. So, love it or forget it?
On the fence with this one
Only if it sells for way, way less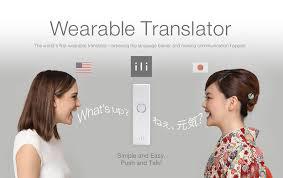 2. Logbar, a company with operations in Japan and California, is promising to make the sort of instant translation seen in science-fiction movies a reality with the ili, a necklace-device that looks a lot like an Apple remote control. The device will initially translate between English, Japanese and Chinese and doesn't need to connect to anything to do so. The ili has its own operating system and stores its language catalogues entirely within the device. The wearer simply speaks into it and a speaker plays back whatever was said in the desired language. The company is aiming to release the ili in the summer, with no price announced yet.
Must have it, at any price
Maybe if the price is reasonable
Why didn't I think of this!
Maybe if the language capabilities are expanded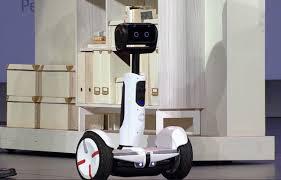 3. The Ninebot Segwey Robot is essentially a hoverboard butler that comes equipped with two blinking eyes, a monotone robotic voice and tiny arms, the better to serve you with. It can recognize voice commands and has a camera built into its face. And you can ride it. Able to reach a maximum speed of just over 12 mph, Ninebot is "an excellent alternative to walking," according to the company's website. After you hop off, you can watch it drive itself around, maneuvering through small spaces and obstacles and complete other simple tasks like answering the door. It is still not known how much it would retail for, but it will be on the market shortly.
I don't care how expensive this is--must have one!
Depending on price, may look into getting one
It would be fun, but not too sure about it
This product actually scares me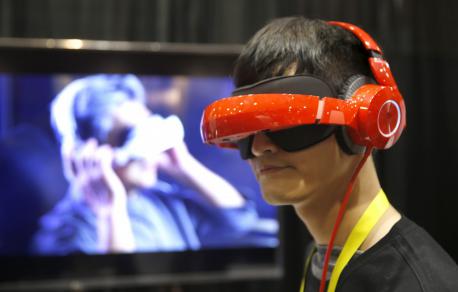 4. The Royole-X Smart Mobile Theater system is basically a foldable set of noise-canceling headphones that you wear over your eyes for an immersive theater experience. The device lets you watch movies streamed from Netflix, Amazon Video, Hulu and YouTube and play videos from gaming platforms PlayStation, Wii, Xbox, Apple and Google. And glasses wearers rejoice: The system has customizable vision controls that can be adjusted to varying optical powers so you can take your specks off. Preordaining is available now, and it retails for $700 U.S.
I'll see when the price goes down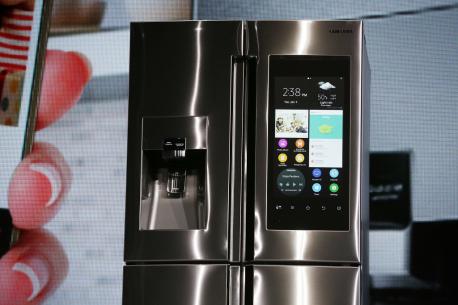 5. More than just a repository for your leftovers, the Family Hub refrigerator from Samsung is designed to keep your kitchen fully stocked and serve as the digital command center of your household. A digital screen on the outside allows you to post, share and update calendars, pin photos and artwork and leave notes, all from your smartphone. It can also show the weather, play recipe videos and stream music from other devices. But perhaps the best part: You can actually order groceries via an app on the refrigerator's screen. But if you'd rather go to the market yourself, three cameras on the inside take a picture of the fridge's content every time you close the doors, allowing owners to take a peek at what you have at home even while you're out. It will available in the spring, but no price yet is known.
I don't care how much it costs...I want one
I need my fridge to keep my food cold, and not to take over my life
If the price is reasonable, I may consider it
Hey, when it actually thinks about what to cook for dinner, and does that for me, then maybe...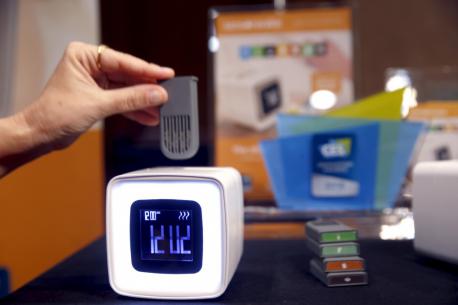 6. Rise and shine in the future with the Sensorwake alarm clock that awakens your sense of smell. An aroma module inserted in the clock releases your choice of scent, including croissant, espresso, seaside, lush jungle, chocolate or peppermint, designed to gently wake you up at the programmed time. And if you are wont to set multiple alarms, the clock will sound an audible one if you haven't "silenced" it after three minutes. It's available for preorder now, and costs $109.
Definitely getting one of these
But does it make the bed and put on coffee? Then maybe...
Too pricey but if it goes down in price, maybe
Not sure if aromas will wake me up
01/19/2016
Technology
1807
35
By: Harriet56
Earn Rewards Live
Comments