Results for - You need to be aware of boundaries
1,831 voters participated in this survey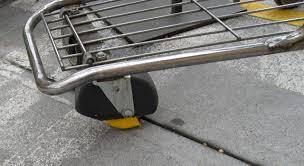 1. Which of these boundary related items have you had experience with?
Shopping carts that lock up once you cross the yellow line
House arrest ankle bracelet

2. Which of these have you ever experienced?
Tire boot locked on your vehicle, but not by you
Car breathalyzer (won't start if you blow over the BAC limit level)

3. Do you find the above items more helpful or not?
Have served their purpose well, for the most part
Have caused more issues than the original problem
02/17/2016
Technology
1831
23
By: ptajuggalette
Comments