Results for - Free Wi Fi in the city
1,938 voters participated in this survey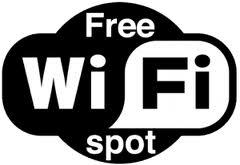 1. I noticed a few months ago that my city has free wi fi for the entire city, not sure if there are certain "hot spots" around the city or if it's the entire city, but still I have never heard of this before. Have you heard of cities offering free wi fi?
2. I spoke to a few people and they are hesitant in just relying on the free wi fi, thus canceling what they currently have. If you could get the free wi fi in your area, would you cancel your paid internet?
3. If Starbucks and other places, like McDonald's, Jack in the box, various hotels and such can offer free wi fi, do you think that cities should just automatically do it, too?
03/08/2016
Technology
1938
34
By: ptajuggalette
Comments