Results for - I Love my (Modern) Washing Machine!
1,859 voters participated in this survey
Did you know the first "washing machine" started as early as the mid-1700's? A drawing of an early washing machine appeared in the January 1752 issue of The Gentlemen's Magazine, a British publication. Jacob Christian Schäffer's washing machine design was published 1767 in Germany, and in 1782, Henry Sidgier issued a British patent for a rotating drum washer, and in the 1790's Edward Beetham sold numerous "patent washing mills" in England.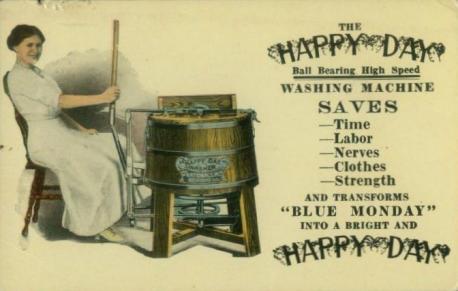 1. Electric washing machines were advertised and discussed in newspapers as early as 1904. Alva J. Fisher has been incorrectly credited with the invention of the electric washer. The US Patent Office shows at least one patent issued before Fisher's US patent number. The "inventor" of the electric washing machine remains unknown. Did you know this?
2. Bendix Corporation patented the first domestic automatic washing machine in 1937. Although it included many of the today's basic features, the machine lacked any drum suspension and had to be anchored to the floor to prevent "walking". It had a glass porthole door, a rotating drum and an electrically driven mechanical timer. The machine was able to autofill, wash, rinse and spin-dry. But it lacked an internal water heater. Have you heard of the Bendix electric washing machine before this survey?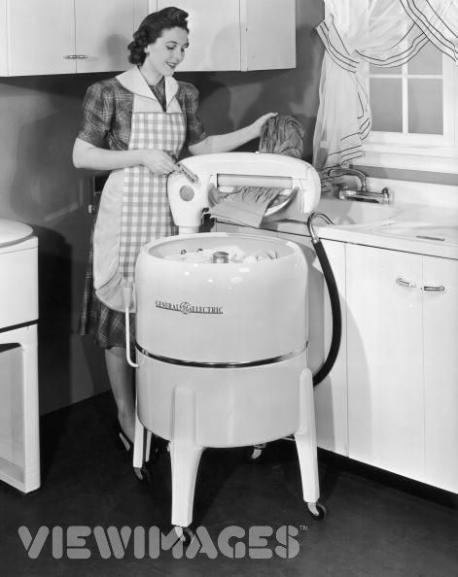 3. My grandmother had a washing machine like the one in the picture that hooked up to the sink in her laundry room. For years she refused to let us buy her new one because in her words "this one works just fine" even though it took much longer. Did you know someone who wouldn't buy a modern washing machine because they liked the old (or really, really old) model better?
07/23/2016
Technology
1859
40
By: PrairieGirl
Comments