Results for - Sky's the limit
1,980 voters participated in this survey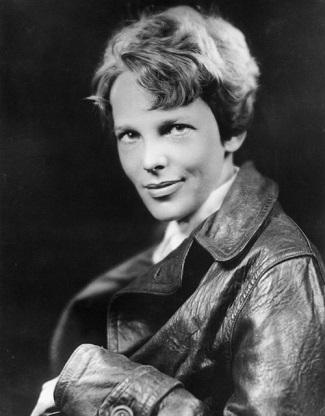 1. In 1935 Amelia Earhart flew solo from Hawaii to California. What Amelia Earhart facts are you familiar with?
Amelia Earhart was born in Atchison, Kansas on July 24, 1897.
During World War I, Amelia became a nurse's aid in Toronto, Canada, to tend to wounded soldiers.
Amelia took her first flying lesson on January 3, 1921.
Amelia's first plane was a bright yellow Kinner Airster that she nicknamed, "The Canary".
While living in Boston, Amelia wrote articles promoting flying in the local newspaper.
Although she referred to herself as "AE", Amelia became known as "Lady Lindy" after her first flight across the Atlantic.
In 1923, Amelia became the sixteenth woman to receive a pilot's license.
She became the first person to fly solo across the Pacific. Then, shortly after her flight across the Pacific, Amelia became the first to fly solo from Mexico City to Newark.
Part One: On June 1, 1937, Earhart left Miami for her final flight. She hoped to become the first woman to circumnavigate the globe. Sadly, Amelia would never complete this flight.
Part Two: On July 2, 1937, her radio lost contact and a rescue attempt began immediately. Although it became the most extensive air and sea search in naval history, Amelia was never found.
N/A or I am unfamiliar with all of these Amelia Earhart facts.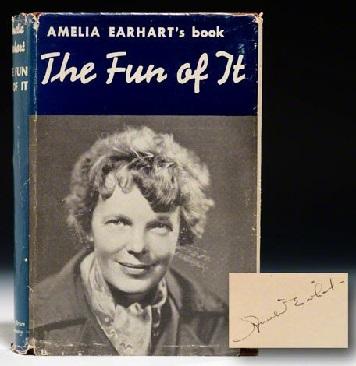 2. Earhart was a successful and heavily promoted writer who served as aviation editor for Cosmopolitan magazine from 1928 to 1930. She wrote magazine articles, newspaper columns, essays and published two books based upon her experiences as a flyer during her lifetime. What publications are you familiar with?
20 Hrs., 40 Min. (1928): was a journal of her experiences as the first woman passenger on a transatlantic flight.
The Fun of It (1932): was a memoir of her flying experiences and an essay on women in aviation.
Last Flight (1937): featured the periodic journal entries she sent back to the United States during her world flight attempt. Compiled by her husband GP Putnam after she disappeared over the Pacific.
N/A or I am unfamiliar with all of these books.
02/01/2017
Trivia
1980
24
By: msrcms
Comments