Results for - Isn't It Ironic?
2,397 voters participated in this survey
1. Alanis Morissette had a big hit in 1996 with her song "Ironic". My daughter's Middle school teacher who was a big music fan, played the class the song to teach them about irony. Ironically, it is disputed whether everything mentioned in her song was indeed, ironic. The song, it appears, was actually about coincidences. Comedian Ed Byrne performed a skit in which he jokingly attacked the song for its lack of ironies: "The only ironic thing about that song is it's called 'Ironic' and it's written by a woman who doesn't know what irony is. That's quite ironic." Did you like the song, and did you also find it ironic that it really was not about irony?
Liked the song, and didn't find it actually about irony
Liked the song, and thought it was about irony
Did not like the song and did not think it was about irony
Did not like the song, but thought it was about irony
2. More than 20 years later, Morissette updates her song with the help of "The Late Late Show" host James Corden to reflect modern problems, including Facebook, vaping, Netflix, and Southwest flights. She even made fun of her original song singing, "It's singing 'Ironic,' but there are no ironies / And who would've thought it figures?" Do you like this version of the song?
Yes, but prefer the older version
Could not/did not watch video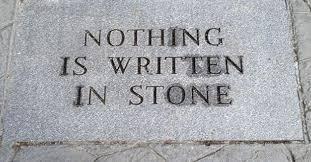 3. So, in the vein of "Ironic" here are a few ironies that we seem to see all the time in life, and especially here on Tellwut. Which of these do you find "ironic"?
That the person who complains the most about spelling and grammar errors, makes so many mistakes that his/her comments are almost incomprehensible
That people complain about the length of surveys, yet still have the "time" to write out a comment saying so
That if a comment starts with "I'm not racist" or "only God can judge", it usually follows with a racist comment or is judgmental
02/07/2019
Trivia
2397
60
By: Harriet56
Comments