Results for - Rockets
2,514 voters participated in this survey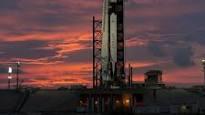 1. Have you ever seen a rocket go up to space in real (not TV or Online)?
2. If no, would you like to see a rocket launch in real life?
3. Crew Dragon will attempt to escape a Falcon 9 rocket 90 seconds after liftoff. Falcon 9's booster engines will shut down and Crew Dragon's SuperDraco thrusters will begin their firing sequence. When the appropriate conditions are met, Dragon's drogue and main parachutes will attempt to provide for a soft landing in the Atlantic Ocean.The first and second stages would become unstable and break up several kilometers offshore. SpaceX will recover any debris that floats. Did you know they are going to launch a rocket, to see if a rocket blows up, can the astronauts would be able to eject safely?
4. By the time this survey is posted, it will already have happened, but here is the LIVE link, so you can watch it. Will you watch the link to see a rocket blow up?
5. How do you feel about the space programs?
Money could be spent on other things that actually matter right here on earth.
What exactly are they hoping to find,"Out There"?
6. If they found another planet that humanity could live on, would you go?
7. Do you believe life exists on other planets, universes, realms, or dimensions,etc., ?
01/25/2020
Trivia
2514
41
By: lwmayrand
Comments