Results for - Mellow Yellow
2,439 voters participated in this survey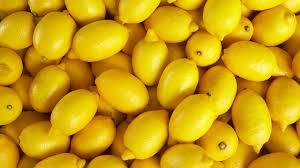 1. The colour yellow is associated with warmth, happiness, fun, friendship, caution and electricity. Only five percent of people claim it as their favourite colour, and if it is yours, you may be a happy idealist who is underestimated far too often. Is yellow a favourite colour of yours?
It's my #1 favourite colour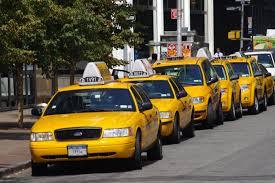 2. Yellow is probably the most visible colour, which is why it is often used to indicate caution, as in the caution light and caution tape at construction zones. Which of these fun facts about yellow did you already know?
The word yellow comes from the Old English word geolu.
In Japan, yellow is the colour of courage.
In American slang, a coward can be said to be yellow or yellow-bellied.
In Egypt, yellow is the colour of mourning.
In some countries, taxis are commonly yellow. This practice began in Chicago, where taxi entrepreneur John D. Hertz painted his taxis yellow based on a University of Chicago study alleging that yellow is the colour most easily seen at a distance. This idea has also been used with school buses and road warning signs.
Yellow is an appropriate colour for a room used for studying because it has a stimulating effect on the mind.
The creators of post-it notes said the reason these notes were originally yellow was simply because they happened to have some yellow scrap paper hanging around -- nothing much deeper. They kept them yellow, because they did stand out.
3. Yellow may not be everyone's favourite colour, but it has lent itself to some great music. How many of these "Yellow" songs do you know?
Yellow Submarine -- The Beatles
Goodbye Yellow Brick Road -- Elton John
Big Yellow Taxi -- Joni Mitchell
Itsy Bitsy Teenie Weenie Yellow Polka Dot Bikini -- Bryan Hyland
Yellow Brick Road -- Captain Beefheart & His Magic Band
Yellow River -- Carly Simon, Christie
Don't Eat the Yellow Snow -- Frank Zappa
Yellow Man -- Ella Fitzgerald
Yellow Ledbetter -- Pearl Jam
Black and Yellow -- Wiz Khalifa
Yellow Bird -- Chris Isaak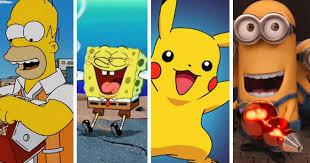 4. So many animated characters on TV or in the movies are yellow, and it turns out that's for a good reason -- first yellow exemplifies energy, playfulness, warmth and happiness. Secondly, yellow is instantly identifiable. And finally, the complementary colour for yellow is blue – meaning these colours make each other stand out – and since backgrounds are commonly blue skies or seas, yellow is an eye-catching choice for character design. How many of these "yellow" cartoon characters do you know?
07/05/2020
Trivia
2439
40
By: Harriet56
Comments