Results for - Maybe We Could All Use A Laugh
2,354 voters participated in this survey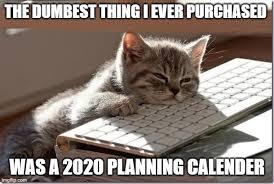 1. Covid-19 is still making news, six months later, and yes, it is serious. But, as many of us know, when the going gets tough (and it sure is tough), the tough get laughing. Hope these brighten your day just a little...and if you feel it is inappropriate to make light of something this serious, then you may want to just skip over this survey. Anyway, on to the first one...
5. Lots of these floating around...taking lines and snippets of popular TV shows and using them to describe the pandemic. This one is courtesy of "Friends". Do you find it humorous?
Can not/did not watch the video
6. This is definitely the year of the parody. This one is fairly recent. Did you enjoy this?
Did not/could not watch video
08/13/2020
Trivia
2354
57
By: Harriet56
Comments