Results for - Ladies and Gentlemen, MR Celine Dion!
2,225 voters participated in this survey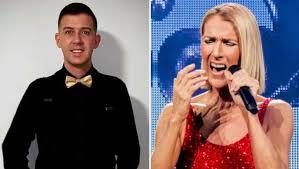 1. A U.K. man formerly known as Thomas Dodd changed his name recently. So, what's the big deal -- thousands of people change their name every year. The kicker is that this man has legally changed his name to "Celine Dion" — and it's all coming back to him now as to how it happened. Dodd had a few too many adult beverages while watching a recording of a Dion concert, and filed to change his name as a result. Have you ever thought about legally changing your name or actually did it?
Actually did legally change my name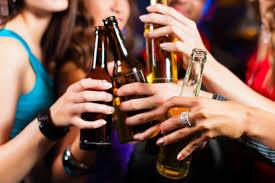 2. Dodd — or should we say, Dion — says he received the official paperwork in the mail a few days after Christmas, and apparently paid around $150 CAD for the change, as well as multiple copies of the letter proving it's real. The process to legally change your name in the U.K. is actually pretty easy using something called a deed poll. A deed poll is a legal document that proves the change of name, and it can be used as evidence of your new title for the purposes of amending your passport, driving licence and other official documents. The new Celine Dion says he's not planning on changing it back right away. Have you ever done or said something while under the influence (of drinks or other substances) that you either regretted or did not remember doing?
No, this has not happened to me
Yes, something I regretted
Yes, something I actually forgot about
Do not drink to that point ever
Do not drink at all/any longer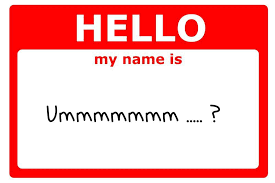 3. While Celine Dion may not be that strange a name change -- even for a man -- there are some legal name changes that probably will make you ask the question WHY??? Friends and superhero fans Daniel Knox-Hewson and Kelvin Borbidge made headlines with their incredible name changes. Daniel became Emperor Spiderman Gandalf Wolverine Skywalker Optimus Prime Goku Sonic Xavier Ryu Cloud Superman Heman Batman Thrash. Kelvin changed his name to Baron Venom Balrog Sabretooth Vader Megatron Vegeta Robotnik Magneto Bison Sephiroth Lex Luthor Skeletor Joker Grind. The pair said they wanted names that reflected their true personalities and gave them "superhero status." Any of these other name changes equally as strange?
A British Army soldier and biker named John Timothy Rothwell underwent a complete reinvention in 1986. He had come to believe that he was the reincarnation of King Arthur, and thus changed his name to King Arthur Uther Pendragon.
Twin sisters Lianne and Emma Dawson are another pair who changed their names together. Lianne is now Lianne Madonna Vogue On The Cover Of A Magazine McHale Dawson. Sister Emma became Emma Madonna Confessions On A Dance Floor McHale Dawson. These two must be Madonna's biggest fans.
n 2012, bride-to-be and 'Twilight' superfan Abigail Kirk was planning her wedding, inspired by the movie 'The Twilight Saga: Breaking Dawn – Part 1.' But she wasn't thrilled at the prospect of taking her fiancé's name. He joked about changing their name to Cullen, the same last name as the lead couple in the 'Twilight Saga.' The joke became reality, and the pair were married as Mr. and Mrs. Cullen!
In 2012, sprinkler installer and part-time Santa-for-hire Frank Pascuzzi officially changed his name to Santa Claus.
Don't think any of these are strange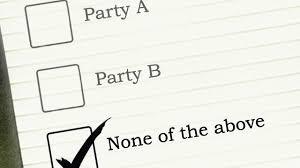 4. How about changing your name to make a point -- sometimes the point being, you're slightly strange. Do any of these name changes sound strange to you?
Comedian and activist Joe Lycett temporarily changed his name to Hugo Boss in March of 2020.His aim was to highlight the fashion house's heavy-handed legal attacks on smaller businesses that have "Boss" in their name.
In 1976, Luther Divine Knox had "None of The Above" added to his middle name. His goal was to run for election and have the option "None of The Above" appear on the ballot. He believed that the American people needed more options on the ballot, stating that it's not a free election if you have to choose from a selection of candidates that you don't support.
StopFortnumAndMasonFoieGrasCruelty.com is the name of a PETA activist formerly known as Abi Izzard. She was protesting the sale of foie gras at luxury store Fortnum and Mason.
A young man previously known as Christopher Garnett changed his name to KentuckyFriedCruelty.com. He was protesting against the cruel treatment of chickens at a KFC processing plant.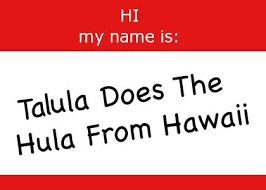 5. In this strange case, the person in question changed their name so it would be less bizarre. A nine-year-old girl from New Zealand was put under guardianship of the state so that she could change the name given to her by her parents: Talula Does The Hula From Hawaii. The judge criticized the parents for their terrible decision. New Zealand has an odd way of determining strange names -- names blocked by registration officials included Yeah Detroit, Keenan Got Lucy and Sex Fruit, while Number 16 Bus Shelter and Violence were allowed. If you had a strange name, would you change it?
No, my name is part of my identity
01/20/2021
Trivia
2225
35
By: Harriet56
Comments