Results for - Four Completely Random Stories
2,241 voters participated in this survey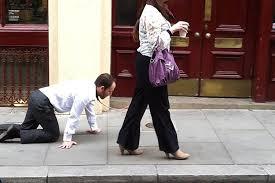 1. In an attempt to stop public gatherings and strop the spread of Covid-19, some countries or locations are enforcing curfews. A couple in Canada have been fined for breaking Covid curfew rules after the woman was caught "walking" her husband on a leash, according to local media. The woman reportedly told police that she was just out "walking her dog" near their home in Sherbrooke, Quebec. The new Quebec curfew allows for dogs to be walked after the 8:00 pm curfew. It seems the couple was happy to take the ticket of $1,500 each, saying they were just following the rules. What do you think of this story?
Just when I think I've heard every excuse in the book...
Some people just have to break the rules any way they can
Curfews are silly, no matter the reason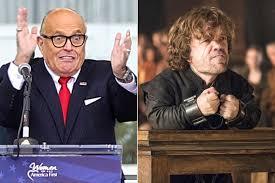 2. Just when you've heard it all, along comes Rudy Giuliani to prove truth is way stranger than fiction. Former New York City mayor turned President Trump lawyer Rudy Giuliani is blaming Game of Thrones for inspiring his inciteful-sounding speech leading up to last Wednesday's MAGA as*ault on the U.S. Capitol. Giuliani told hordes of Trump-worshippers in D.C. shortly before the riot "let's have trial by combat!" with Democratic legislators and election officials. Giuliani claims that the HBO fantasy hit inspired the term. "I was referencing the kind of trial that took place for Tyrion in that very famous documentary about fictitious medieval England," Giuliani said. "When Tyrion, who is a very small man, is accused of murder. He didn't commit murder, he can't defend himself, and he hires a champion to defend him." Tyrion Lannister (Peter Dinklage) twice invoked "trial by combat" in the series, first when on trial at the Eyrie in season one, and then again when on trial at the Red Keep in season four. Given that both trials resulted in a violent sword fight that left a person dead, it's not immediately clear how referring to those sequences makes any of what he said better. What do you think of his "claim"?
Now I think I've heard it all!
This is laughable, and just as an aside "documentary"??
This man should never, ever be allowed to practise law again. Ever.
I see nothing wrong with what he did in the first place
What did he do? (From the one person who knows nothing about this story)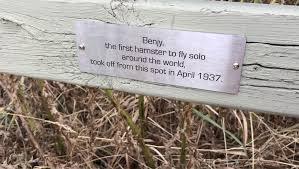 3. While the above two stories were never meant to be "funny", this third one did. Back in October, some plaques that mysteriously appeared on benches in Calgary, Alberta's Bowmont Park— and were then removed — were reinstalled after Calgarians spoke out in favour of them. After all, who can't need a little laugh these days. The signs appear professionally made and feature quirky and sometimes fictional prose, such as: "Humans first invented fire right here, 1903," "Nothing of note happened here — or at least that is what they want you to believe," "Benjy, the first hamster to fly solo around the world, took off from this spot in April 1937," and "Humans first invented fire right here in 1903". The plaques even started a trend, with another Alberta city, Edmonton getting in on it. Do you think it was a good idea for the city to reinstall these plaques?
Yes, we can all use a touch of humour these days
No, they should have been removed and not reinstalled
Yes, and I'd like my city or town to get in on this trend!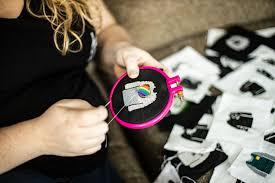 4. When Oakville, Ontario resident Bianca Smalley got laid off from her job as a graphic designer last year, as many of us did, she found herself drawn to two things -- Netflix and crafting. She decided to combine her love for cross-stitching and her favourite Netflix binge series, "Schitt's Creek" into a major project. She set out to cross stitch every one of "Schitt's Creek" character David Rose's sweaters . Her new pastime rendering David's sweaters and shirts into cross-stitch designs, then stitching them -- all 146 of them -- has given her both satisfaction, a creative outlet and definitely a unique hobby. Did you take on a unique project or hobby during the last year?
Always had a unique hobby or project
01/21/2021
Trivia
2241
40
By: Harriet56
Comments