Results for - Why Would Anyone Buy A Gold Toilet, Or Even Need One For That Matter?
2,165 voters participated in this survey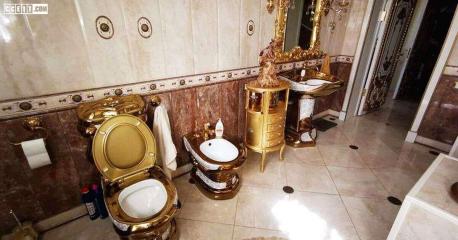 1. Talk about flushing money down the toilet! Well, you know how I feel. Alexei Safonov, the head of a Russian-based traffic police was arrested on charges of organizing a criminal gang that got $250,000 in bribes from cargo companies. However, that story made fewer headlines than the rich interiors of Safonov's house with its opulence, marble floors, crystal chandeliers, thrones instead of chairs, and gold everywhere—on walls, doors, ceilings, mirrors, furniture, and even on the toilet. Which begs the question, why would anyone ever need a gold toilet -- do you agree that it seems like a total waste of gold and money?
Total waste of money and gold
I would get one if I could afford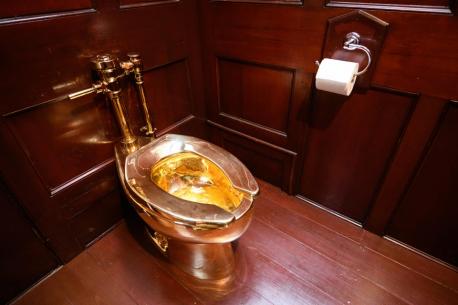 2. Royal Toiletry Global, which sells gold lavatories says in most cases these gold toilets hare not really gold, but gold-plated ceramic and typically cost about $2,000. If you are really want one and can afford it, you can buy one with a thin 18-karat gold layer starting at about $30,000. According to them, Russians and Saudis are their best customers. Saudis just like gold, and Russians want to show their friends what a luxury they can afford. Have you ever seen a gold toilet anywhere?
Not sure if it was gold, or just gold ceramic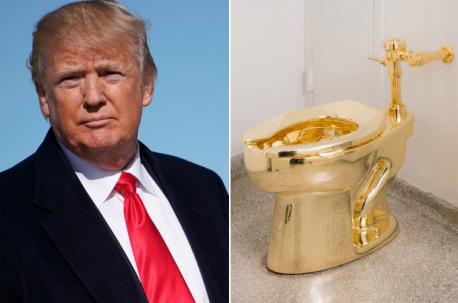 3. Over the years, gold toilets have become a meme in Russia. They symbolize corruption or lack of taste, or a combination of both. And former President Trump has never hidden his obsession with gold. His $100 million penthouse in New York is decorated in 24-carat gold and the Trump International Hotel Las Vegas glass coating is 24-carat gold as well. In 2017, when he requested to borrow a Van Gogh, the Guggenheim Museum offered him a solid gold toilet (Maurizio Cattelan's 18-karat piece of art, America, was worth $6 million and fully functioning) instead. Trump reportedly didn't appreciate this generous gesture from the museum and turned down the offer. The current whereabouts of the exhibit item are unknown: In 2019, it was stolen. Are you surprised that Trump did not accept the gift of the gold toilet?
08/02/2021
Trivia
2165
77
By: Harriet56
Comments