Results for - Odd Questions Part 1: Impossible Choices
4,164 voters participated in this survey
Disclaimer: I did not come up with these questions but took them from a friend's Facebook posts (credit David Morgan - he's not on Tellwut yet - hopefully he'll join). I love these types of questions since they spark the most interesting debates.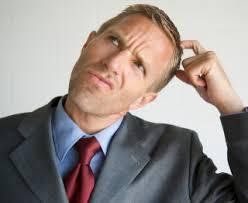 1. You wake up to discover a creepy looking man hovering mid-air above you, salivating and smiling at you. What would disturb you more, the fact that he was watching you and salivating or the fact that he's hovering mid-air?
That he's watching you and salivating
That he's hovering mid-air
2. You wake up one morning and discover that you've grown a second head (much like your current head, it can talk and has a separate brain/personality and everything). Over time, you notice that people seem to get along better with your new head... and your significant other suggests that your new head is more attractive. Do you think you would resent your second head?
3. You and four of your shiftiest friends are arrested for a bank robbery. The cops offer you a deal, if you point the finger at your friends then you go free. They're offered the same deal and whoever acts first gets it. If you all keep your mouths shut you can go free, but you aren't able to communicate with any of your friends to get your stories straight in advance. What do you do?
Keep my mouth shut and hope for the best
4. You are broke and desperately need money to settle your outstanding gambling debts. You decide to sell your car (worth $10,000 at best). Someone offers you $100,000 for it... in unrolled pennies. No one else has expressed interest. Would you accept it?
5. Would you rather be completely immortal in a world of very mortal people (i.e. you'll live forever while everyone around you will die in 70-80 years on average) or the only mortal in a world of immortality (i.e. you'll live for 70-80 years while no one around you will ever die)?
Immortal in a world of very mortal people
The only mortal in a world of immortality
08/12/2021
Trivia
4164
87
By: nicster1983
Comments