Results for - Famous Statues and Sculptures (Part 6 of 6)
2,486 voters participated in this survey
When most people think of famous statues, what comes to mind is probably statues like the Statue of Liberty or Michelangelo's David, perhaps even Christ The Redeemer, which towers over Rio De Janeiro. However, there are many more incredible statues in the world that are just as worthy of being famous. From the Giant Leshan Buddha in China to Italy's Appennine Colossus, these are some of the most amazing sculptures and cool statues that the world has to offer. (Source: All That's Interesting)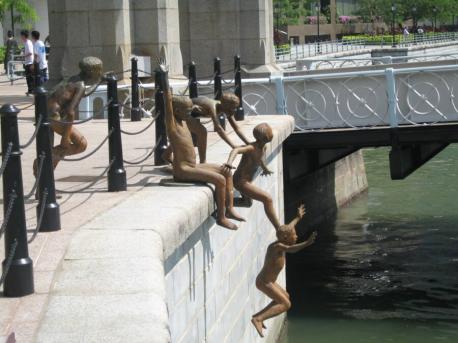 1. On the south bank of the Singapore River near the historic Cavenagh Bridge is a gravity-defying sculpture of five boys diving off the quay called "First Generation." Cast from bronze and installed in 2000, it serves as a visual reminder that enthusiastic children once played alongside the bustling trade boats here. Have you ever been to Singapore?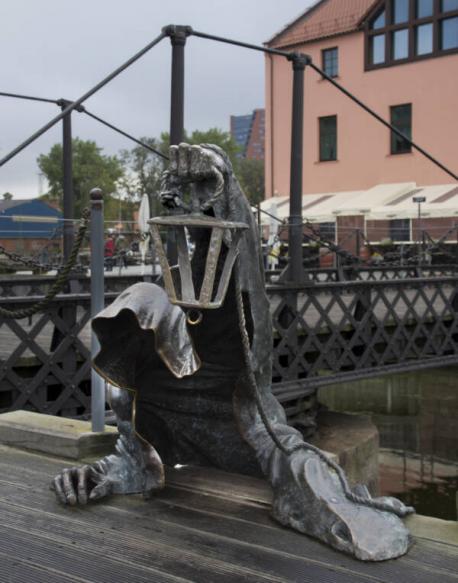 2. The people of Lithuania call this ghastly cloaked figure the Black Ghost. The creepy bronze statue clings to the pier while emerging from the water — looking ready to drag unsuspecting pedestrians into the underworld. However, as the much less-scary legend goes, this figure appeared to a castle guard named Hans von Heidi in 1595 to tell him the city's supplies of grain and timber were insufficient. Miraculously, von Heidi passed the message on, and the city set about increasing its stores of both, saving it from several years of hunger and shortage that followed. Have you ever been to Klaipeda, Lithuania?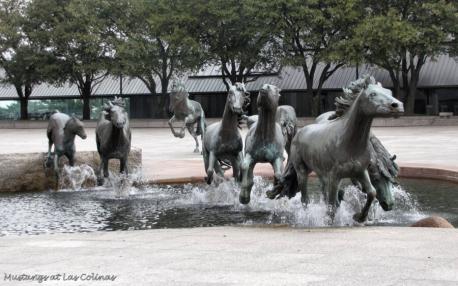 3. These graceful Mustangs in Las Colinas, Texas, represent the city's untamed past as a former ranch. African wildlife artist Robert Glen was commissioned to create these nine realistic bronze horses for the plaza fountain in 1976. After nearly a year of research and seven more of rendering, casting, and installing the equine statues, he completed this graceful work in 1984. Have you ever been to Las Colinas, Texas?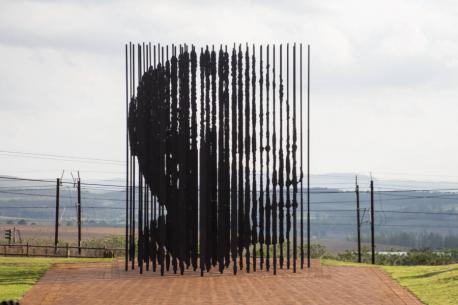 4. With 50 bars (akin to jail bars) representing the 50th anniversary of Nelson Mandela's arrest, this shape shifting monument at the site of his capture in Howick, South Africa, is multi-dimensional and incredibly symbolic. The artist, Marco Cianfanelli, suggests the sculpture also brings about "the idea of many making the whole; of solidarity. It points to an irony as the political act of Mandela's incarceration cemented his status as an icon of struggle." The monument was unveiled on August 5, 2012. Have you ever been to Howick, South Africa?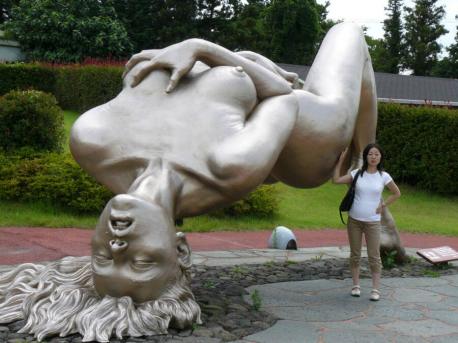 5. A popular tourist destination, Jeju Island in South Korea is packed with theme parks and museums around every corner. And this large, sprawling and suggestively-posed female figure is just one of the many attractions in Love Land, a sculpture park dedicated to eroticism. Have you ever been to South Korea?
01/18/2022
Trivia
2486
27
By: sarahzahm
Earn Rewards Live
Comments