Results for - Right Place, Right Time
2,061 voters participated in this survey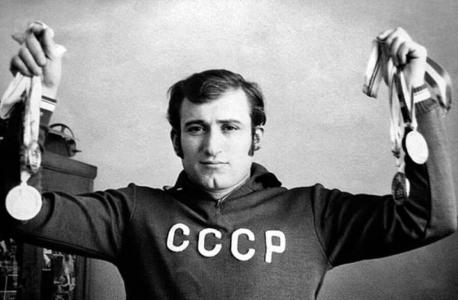 1. In 1976, Shavarsh Karapetyan, an Armenian Olympic swimming hopeful had just completed a 12-mile run with his brother when they saw a trolley bus crash into a dam reservoir. The trolley bus sank 80 feet offshore at a depth of 33 feet. Shavarsh immediately dove in and swam to the bus and despite zero visibility, managed to kick in the back window, injuring himself in the process. He proceeded to save twenty people trapped in the bus, one at a time, for hours. The combined effect of the cold water and his inquiries from breaking the glass window led to his hospitalization for 45 days after the incident, during which time he developed pneumonia, sepsis, and lung damage which ended his athletic career. Do you admire someone who ruishes in to save lives, not even considering it could have life-changing consequences for him?
2. But that wasn't the first time Karapetyan was a hero. He was on a bus in 1974, two years before the trolley incident, en route to a sporting center, when the driver got out to look at the engine. The driver forgot to apply the handbrake, and as the bus rolled backward toward a gaping gorge, Karapetyan charged into the driver's cabin and took control. He yanked on the brake — averting catastrophe. If that wasn't enough, in 1985, he happened to pass by a burning building and rushed inside, again saving people trapped inside one at a time until he collapsed. He was again hospitalized with severe burns and lung damage. Do you think this is someone who was (lucky for all involved) in the right place, at the right time?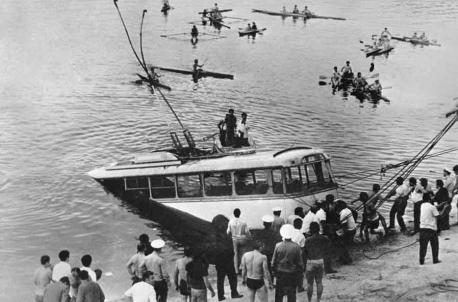 3. But his heroism in Yerevan remained unknown — until 1982. That year, a journalist heard about the trolleybus accident while covering a finswimming competition and wrote about it for the Moscow newspaper Komsomolskaya Pravda. Karapetyan became a hero. Soviet authorities awarded him the Order of the Badge of Honor, the Minor Planet Committee named an asteroid after him, and tens of thousands of Soviet citizens wrote him admiring letters. Isn't it nice to see that he finally got recognized for his heroic act, even if it had to wait almost 6 years?
05/12/2022
Trivia
2061
29
By: Harriet56
Earn Rewards Live
Comments