Results for - Proof That Real Stories Are Stranger Than Fiction Part 1
2,203 voters participated in this survey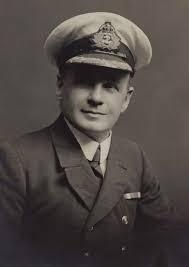 1. Born in England, in 1874, Charles Herbert Lightoller had already experienced a lifetime's worth of events by the time he took the position of Second Officer on board the Titanic in 1912. Before that ill fated voyage, he survived a cyclone, a fire at sea and managed to keep all his fingers after a number of them became trapped inside the mouth of a captured shark. He then began a career on steamships and after three years of service on the West African coast, he almost died from a bad bout of Malaria. Several years later, in his position of Second Officer, when the Titanic started to sink, he was trapped underwater while helping others off the boat, but a boiler explosion actually set him free. He went on to serve in WWII, survived another ship sinking and saved 127 lives at Dunkirk. On December 8, 1952, at the age of 78, Lightoller passed away of chronic heart disease as London battled with the Great Smog of 1952. Have you ever heard the amazing life story of this man?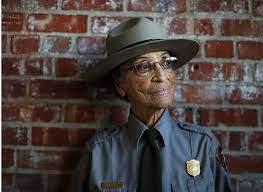 2. Until her recent retirement at the age of 100, Betty Reid Soskin was the oldest living park ranger in the US National Park Service. She gave bi-weekly lectures at the Rosie the Riveter National Historic Park in Richmond, California, telling the story of the Bay Area's pioneering role in desegregation. With her recent retirement, Soskin was capping a career that saw her through World War II with her own experience as a woman of color facing segregation and hours of toil. She has lived "lots and lots of lives," including running a record store with her husband, writing protest songs during the civil rights movement and working for years in local politics. Years after enduring segregation, she used those experiences to add vivid life to tours and discussions at the Rosie the Riveter Home Front park. Have you ever heard about this fascinating woman?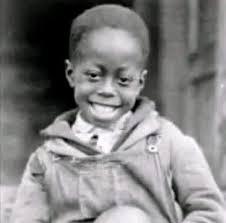 3. In the 1900s, a Jewish family named the Karnofskys, who immigrated from Lithuania to the United States, helped out a little boy who was having a tough time, trying to help provide for his mother. At only 7 years of age, this little boy was trying to help his mother feed his family, and the Karnofskys gave him a job helping them in their business. The family dubbed him "Cousin", making him a part of the family, the color of his skin notwithstanding. Despite the little boy being black, and they being Jewish, both felt the sting of discrimination. Knowing that his mother would be hard-pressed to provide him with even a modest meal, they would insist on his joining them at the table. Often Mrs Karnovsky sang Russian lullabies to him, which he eventually began to sing with her. Later he learned to sing and play several Russian and Jewish songs. Mr. Karnofsky gave him money to buy a cornet, his first musical instrument. Later, when this child became a professional musician and composer, he used these Jewish melodies taught to him by Mrs. Karnofsky in compositions such as St. James's Hospital and Go Down Moses. In memory of this family and until the end of his life, he wore the Star of David and said that in this family he learned "to live a real life and determination." This little boy's name was Louis Armstrong. Did you know this story about the famous musician?
10/02/2022
Trivia
2203
52
By: Harriet56
Earn Rewards Live
Comments