Results for - Let you inner villain shine
1,770 voters participated in this survey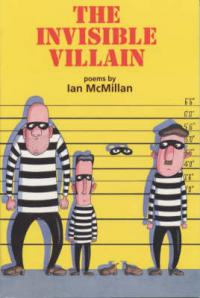 1. From the list of nursery rhyme/childhood villains, chose the one you think you are most like, or who you would like to be.
Wicked stepmom or stepsister in Cinderella
Big Bad Wolf from Little Red Riding Hood
Gingerbread Hag from Hansel and Gretel
Giant from Jack and the Beanstalk
Big Bad Wolf (This dude gets around) from Three little pigs
Goldilocks from Goldilocks and the Three Bears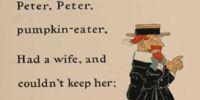 2. Next are supposedly the true meanings of nursery rhymes. Check off which ones you have heard of (the true meaning, not the nursery rhyme).
Lucy Locket: this rhyme records a spat between two courtesans!?.
Georgie Porgie: Georgie Porgie is really a coward, a cad and a glutton.
Oranges and Lemons: But not only fruit was unloaded at Eastcheap: it was also the dock at which condemned men would disembark, to begin their final journey.??
Pop Goes the Weasel: actually about struggling to make ends meet.
Rub A Dub Dub: Rub a dub dub? Three maids in a tub? And how do you think they got there?? The butcher, the baker and the candlestick-maker.
Mary Mary Quite Contrary: Given that silver bells, cockleshells and maids are also terms for torture devices of the age.
Baa Baa Black Sheep: it's about taxes! Back in the 13th century, King Edward I realized that he could make some decent cash by taxing the sheep farmers.
Humpty Dumpty: a generation of kids grew up thinking that Humpty Dumpty was a nonsense rhyme about an egg, rather than a fearsome killing machine.??
Ladybird Ladybird: This poor little ladybird is really a Catholic in 16th century Protestant England.
3. There are a lot of you that are very well read, educated, and schmart. If this applies and you are also a parent, and knew/know the true meanings of the stories and rhymes, did you still read them and/or expose your children to them?
10/06/2015
Trivia
1770
26
By: ptajuggalette
Earn Rewards Live
Comments