Results for - Fun and Interesting Facts About Astronauts
1,580 voters participated in this survey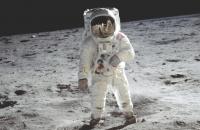 1. Here are some interesting astronaut facts that you might not know. Are you familiar with any of these facts?
The pilot or commander of the space shuttle are required to fly 1,000 hours as a jet pilot before they can be selected as an astronaut.
The longest time spent living in outer space was 2 years and 73 days over a period between 1991 and 1999.
Astronauts sleep in bunk beds or in sleeping bags. Bunk beds must be fitted with buckles; otherwise, they might float around the spacecraft while sleeping.
Common items eaten include brownies, meat, pasta, fruit, soft drinks, dried fruit, and instead of bread they are given tortillas.
While not actively working, astronauts can read books, watch movies, or talk to family and friends on Earth.
The first living animal in orbit was a dog from Russia called Laika. She traveled into space on Sputnik 2 in 1957.
American astronauts have the Peanuts Comic Strip dog "Snoopy" as their safety mascot.
There is no wind or rain in space so an astronaut's footprints on the Moon will remain for at least a million years.
I knew all of these facts.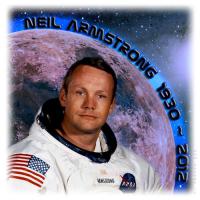 2. Here are the top 10 most "FAMOUS ASTRONAUTS". Which ones are you familiar with?
#3 - Valentina Tereshkova
I am familiar with all of these astronauts.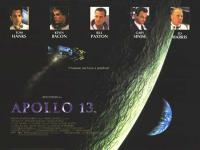 3. What are your favorite astronaut movies?
2001: A Space Odyssey (1968)
From the Earth to the Moon (1998)
Magnificent Desolation (2005)
In the Shadow of the Moon (2007)
10/13/2015
Trivia
1580
27
By: msrcms
Earn Rewards Live
Comments