Results for - Arrr Me Matey
1,932 voters participated in this survey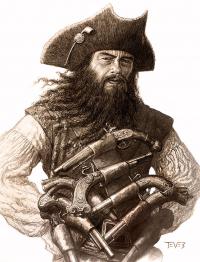 1. Here is a list of the 10 most Famous Pirates in World History. Are you familiar with these famous pirates?
Sir Francis Drake (English, 1540 - 1595).
Francois l'Olonnais (French, 1635 - 1668).
Sir Henry Morgan (Welsh, 1635 - 1688).
William Kidd (Scottish, 1645 - 1701).
Henry Every "Long Ben" (English, 1653 - unknown).
Edward Teach "Blackbeard" (English, 1680 - 1718).
Bartholomew Roberts "Black Bart" (Welsh, 1682 - 1722).
Anne Bonny (Irish, 1700 - 1782).
Ching Shih (Chinese, 1785 - 1844).
Cheung Po Tsai (Chinese, early 1800's - mid 1800's).
I am familiar with all of these famous pirates.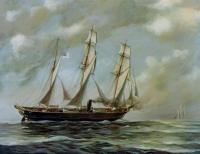 2. Here is 6 of the Famous Pirate Ships. Are you familiar with the names of these ships?
Adventure Galley: The ship was outfitted with 34 guns and 23 oars for maneuvering the ship in calm winds, and the captain was Willian Kidd.
Queen Anne's Revenge: Blackbeard added 26 guns to the vessel (which already boasted 14) making the renamed Queen Anne's Revenge one of the most powerful ships in American waters.
Fancy: Henry Avery successfully took over the Fancy, and this ship boasted nearly 50 guns.
Whydah: "Black Sam" Bellamy (who claimed the vessel as his flagship) was believed to hold treasure from more than 50 ships when it sank in a storm off the coast of Cape Cod on April 26, 1717.
Royal Fortune(s): Bartholomew Roberts outfitted the naval frigate with 26 cannons.
CSS Alabama: The most destructive Confederate raider in history. Was 220 feet long, 32 feet wide, and the pivot gun fired 100-pound shells.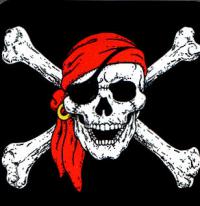 3. Here are a few Pirate Phrases. Which phrases are you familiar with?
Ahoy: An interjection used to hail a ship or a person, or to attract attention.
Avast: A comHempen Halter: The hangman's noose.mand meaning stop or desist.
Davy Jones' Locker: A fictional place at the bottom of the ocean. In short, a term meaning death.
Dead Men Tell No Tales: Standard pirate excuse for leaving no survivors.
Fire in the Hole: A warning issued before a cannon is fired.
Hempen Halter: The hangman's noose.
Loaded to the Gunwalls: To be drunk.
Motherload: The largest amount of booty discovered.
Pillage: To rob of goods by force, especially in time of war; plunder.
Piracy: Robbery committed at sea.
Shiver Me Timbers: An expression of surprise or strong emotion.
I am familiar with all of these pirate phrases.
4. Modern pirates attack and overtake transport vessels, stealing goods and often taking hostages. The areas most plagued by seafaring criminals include the waters between the Red Sea and Indian Ocean, off the Gulf of Aden and the east coast of Somalia, according to the ICC International Maritime Bureau's Piracy Reporting Center. Do you think "Modern Pirates" are worse than the "Old World Pirates"?
11/03/2015
Trivia
1932
27
By: msrcms
Comments