Results for - The Star-Spangled Banner
1,769 voters participated in this survey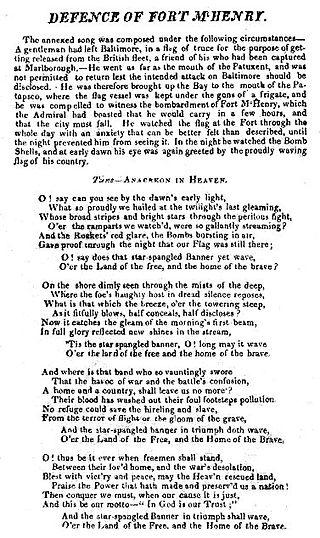 1. What facts are you familiar with about the Star-Spangled Banner?
It is the national anthem of the United States of America.
The lyrics come from "Defence of Fort M'Henry", a poem written on September 13, 1814 by the 35-year-old lawyer and amateur poet Francis Scott Key.
The poem was set to the tune of a popular British song written by John Stafford Smith for the Anacreontic Society.
With a range of one octave and one fifth (a semitone more than an octave and a half), it is known for being difficult to sing.
Although the poem has four stanzas, only the first is commonly sung today.
"The Star-Spangled Banner" was recognized for official use by the United States Navy in 1889.
The song gained popularity throughout the 19th century and bands played it during public events, such as July 4th celebrations.
In 1916, President Woodrow Wilson ordered that "The Star-Spangled Banner" be played at military and other appropriate occasions.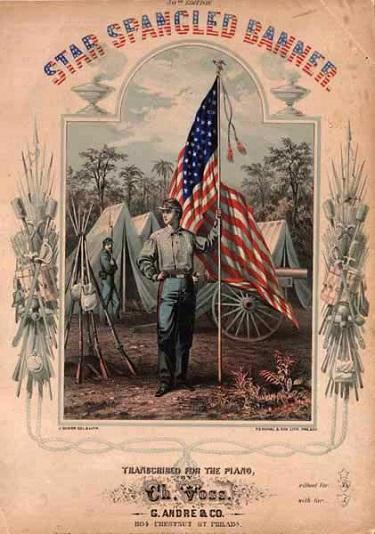 2. In indignation over the start of the American Civil War, Oliver Wendell Holmes, Sr. added a fifth stanza to the song in 1861 which appeared in songbooks of the era. "When our land is illumined with Liberty's smile, If a foe from within strike a blow at her glory, Down, down with the traitor that dares to defile The flag of her stars and the page of her story! By the millions unchained who our birthright have gained, We will keep her bright blazon forever unstained! And the Star-Spangled Banner in triumph shall wave While the land of the free is the home of the brave." Are you familiar with the fifth stanza to the song?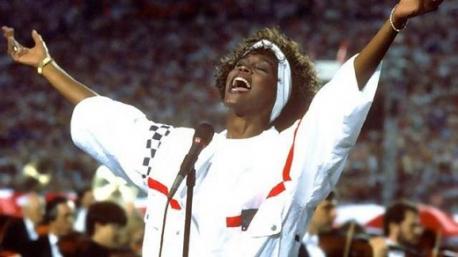 3. Celebs Sing 'The Star-Spangled Banner': The Good, the Bad, and the Ugly. Which ones do you agree with?
The Worst - Steven Tyler (Aerosmith) took the field before the AFC Championship in New England in 2012 and screeched his way through the national anthem.
The Worst - Christina Aguilera flubbing the lyrics before Super Bowl XLV in 2011.
The Worst - R. Kelly also raised eyebrows with his soulful rendition of the patriotic song at the Bernard Hopkins vs. Jermaine Taylor rematch in 2005.
The Worst - Roseanne Barr, who absolutely demolished the national anthem at a 1990 San Diego Padres game.
The Good - Kelly Clarkson did America proud during her 2006 NFL Thanksgiving Day performance, belting it out like a pro and hitting all the high notes.
The Good - The Dixie Chicks slayed at Super Bowl XXXVII in 2003 with their version of
The Good - Whitney Houston, who set the gold standard for performing the national anthem at Super Bowl XXV in 1991.
07/05/2016
Trivia
1769
27
By: SmokeyandBandit
Comments