Results for - Can you use Bram Stoker's 1897 novel to explore Romania today? Part 2/2
1,526 voters participated in this survey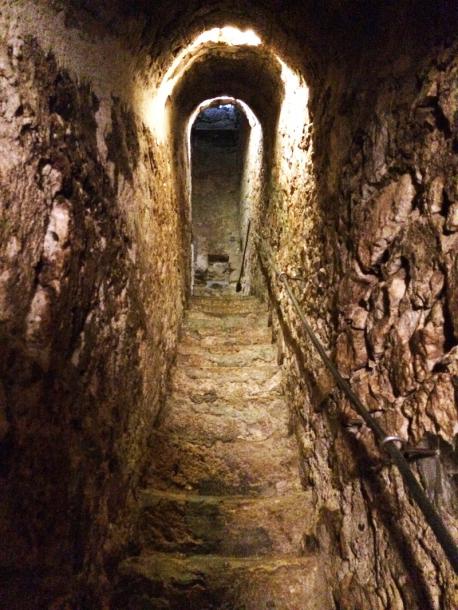 1. Over the course of seven years, Stoker researched Transylvanian folklore and superstitions surrounding the Strigoi, the evil souls of the dead. But to these he married an actual historical figure, that of Vlad the Impaler. Vlad III was the ruler of Wallachia (now part of Romania) at various times between 1456 and 1476. He was born in Transylvania to the House of Draculesti, and as a Voivode (the equivalent of a nobleman), defended his county against invading Turks. He was given the chilling nickname of Tepes, Romanian for Impaler, for his predilection for mercilessly impaling his enemies, and raising them aloft for all to see in the town squares. In reality, Vlad the Impaler was not much worse than many other feudal rulers in Europe, and in Romania he was even celebrated for defending the area's Christian way of life against the invading Turks. In doing so, Vlad Tepes built a line of imposing castle fortresses, including Poenari and Bran Castle. According to historian Benjamin Hugo Leblanc, Vlad Tepes' reign brought prosperity; "crime and corruption ceased, commerce and culture thrived, and many Romanians today view Vlad Tepes as a hero for his insistence on honesty and order." His methods would be considered brutal today, but it seems they were not uncommon back then. Does this change your image of Vlad Tepes?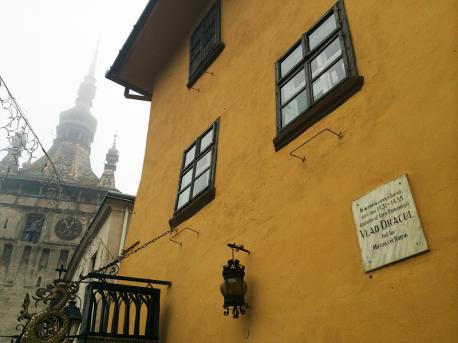 2. Castelul Bran is an imposing fortress built on a mountainside dividing Transylvania from the region of Wallachia, surrounded by thick forests and dwarfing a small village, from the outside Bran Castle certainly looks like the kind of place where a centuries-old vampire might live. Bran Castle, while having little to do with either Count Dracula, or Vlad Tepes, has become known as "Dracula's castle" mostly on looks alone. Inside, Bran Castle contains narrow winding stairways, secret passageways, and a torture chamber. From his extensive research, it is likely that Bram Stoker would have read of Bran Castle, but Vlad the Impaler barely set foot in it, if at all, unlike Poenari Castle, which is now a ruined mountain fortress. As many other people, before this survey did you think that Vlad Tepes used to live in Bran Castle?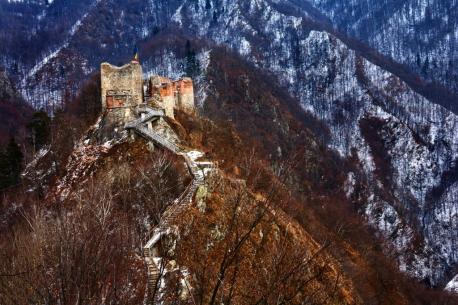 3. Spencer mentioned: "Sighisoara was one of the seven walled citadels built by the Transylvanian Saxons to defend against a Turkish invasion. A steep, dark wooded covered staircase, known as the Pupils' Stairs, leads to the top of a hill. After climbing 176 steps, I came to an early 13th century basilica, known as the Church on the Hill, where it's possible to see the coffins of Sighisoara's noblemen -Transylvania's sole church crypt. It's one of the most haunted-looking churchyards I've ever seen. Shrouded in mists, with the ever-present howling of dogs in the surrounding forest, the tumbled down gravestones and mausoleums could certainly be home to the undead. Wandering around the citadel square, where witch trials and public executions were carried out, I came across an ochre colored home, with a wrought iron dragon hanging above the entrance. A plaque noted that the Romanian ruler Vlad Dracul had lived there between 1431 and 1435. His son, Vlad Tepes, was born there. The medieval house is also a bar. After visiting the bar, you can enter the first home of Vlad the Impaler, suitably draped in red velvet curtains and lit by candelabras, with a chilling oil painting of Vlad enjoying his breakfast in front of a forest of impaled prisoners." Does Sighisoara remind you of any place you know? If your answer is yes, please give us more details in the comments below.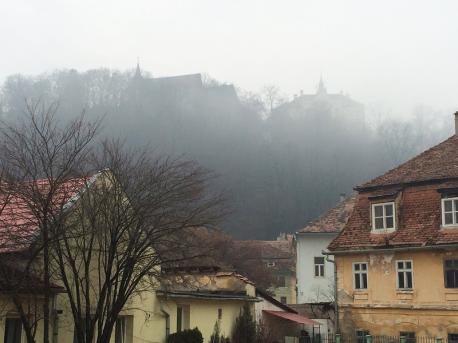 4. Dracula's novel went on to become the classic example of vampire lore, yet Stoker himself never enjoyed the financial success that its many film versions later enjoyed. By the end of his life, Bram Stoker was so destitute that he applied to the Royal Literary Fund for compassionate grants. Can you mention any other famous writer who died in poverty?
10/25/2016
Uncategorized
1526
17
By: LBP
Earn Rewards Live
Comments