Results for - Over Half Of Americans Say They're The Happiest In The Fall, According To New Survey
3,037 voters participated in this survey
If you're happiest when the weather calls for a denim jacket and a warm beverage, you're not alone: A recent survey conducted by the chocolate-filled marshmallow brand, Stuffed Puffs, and commissioned by OnePolls, revealed that more than half of Americans polled say they are most content during the fall season.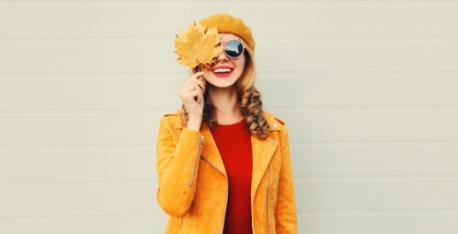 1. The survey asked 2,000 Americans about their thoughts on the season as well as which particular autumn activities they look forward to the most. Despite the current pandemic, 56% respondents voted they were the happiest during the fall when compared to the other seasons. Are you happiest in the fall?
2. In terms of what aspects of fall excited survey takers the most, watching the leaves change color came in first, feeling the chill in the air came in the second, and drinking hot chocolate came in third. Getting ready for the holidays and making homemade soup came in fourth and fifth respectively. Which of these is your favorite fall activity?
watching the leaves change color
feeling the chill in the air
getting ready for the holidays
3. Thirty-one percent of respondents said the pandemic has made it unable for them to participate in all the fall activities they normally do. Have you participated in any fall activities?
4. The survey also noted that 53 degrees Fahrenheit ( 11 C) is the perfect fall temperature according to voters and that the first two weeks of October are the best time of the season. Do you think this is the perfect fall temperate?
10/18/2020
Uncategorized
3037
65
By: Tellwut
Comments