7 Reasons Why Online Surveys are a Great Solution for Your Online Promotion
Tellwut.com has been constantly working on building an online survey platform where people can have fun while expressing their opinions through surveys and being a part of the conversation. Recently the website surpassed 45 million page views and over 900,000 unique visitors. It is a platform with great exposure that is perfect for organizations that want to promote their business. So how do you get started. Surveys are a very simple but yet effective instrument to promote your organization and also educate people about your products, services, goals, specials, etc. Tellwut not only offers the conventional online surveys and self-serve market research but it also offers a platform for survey promotional purposes. Tellwut.com is a reward-based online survey social network where thousands of people actively engage in taking and creating surveys on a variety of topics and interact with each other to discuss trendy topics, new products or simply their experience. Look at that as a way for survey panel members to have fun while waiting for market research to be sent to their Inbox. Tellwut survey panel members go on Tellwut.com on a daily basis and are actively engaged because of their intrinsic need to earn rewards towards gift cards and participate in the Tellwut community experience. Knowing that, businesses can take advantage of the Tellwut platform and its dedicated audience and promote their new products, ideas, and brands and place them in front of the eyes of these people not only in the form of ads but also in the form of surveys. That's right! Surveys can be much more effective and we have 7 reasons why!
Here are the 7 Reasons Why Surveys and Tellwut are a Great Solution for your Promo Needs:
1. Tellwut is an open survey social network which means that anyone who visits the site can have access to your survey and interact with it (Thousands of members and millions of non-members can eyeball it if it is on Tellwut).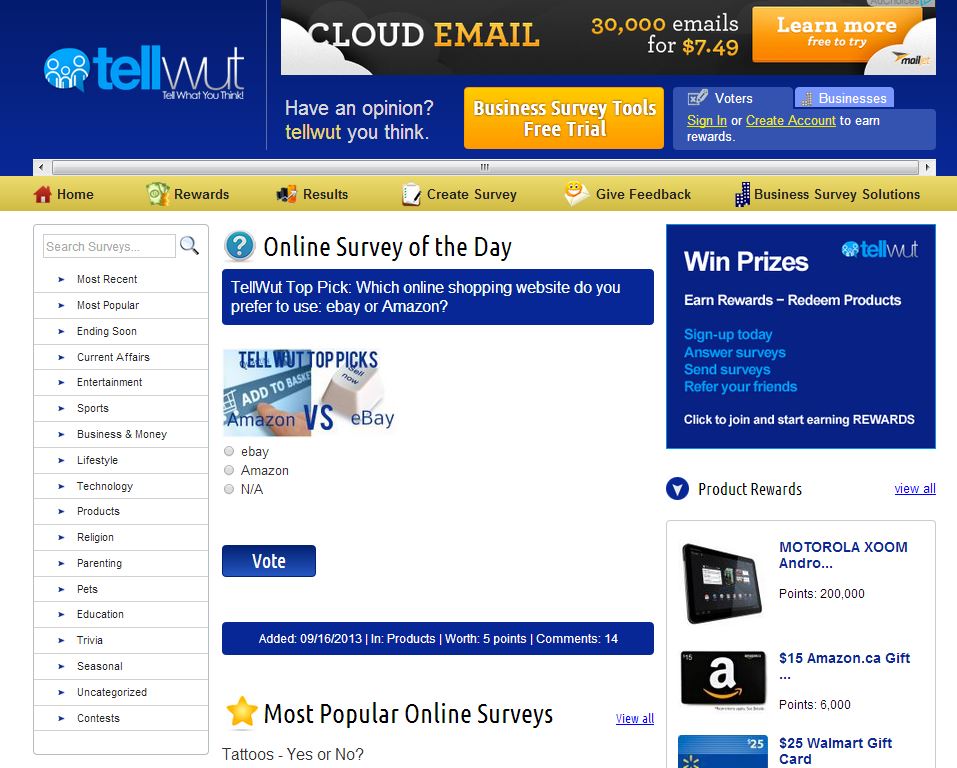 2. Promo-Surveys are extremely effective because they are categorized by topics and Tellwutters can easily select the surveys they would like to take, therefore, this type of promotion is not intrusive to them.
3.
It is a much more inexpensive type of advertising and promotion compared to online ads.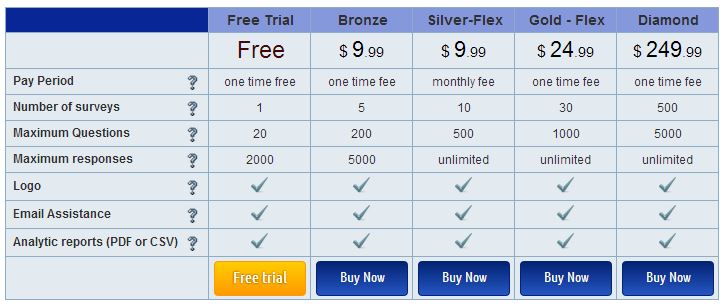 4. You can include much more information compared to an ad
5. You can also brand your survey by adding logo, customize your welcome and exit message, and add an exit link at the end of your survey to any website you would like- promo code, landing page, social media, etc.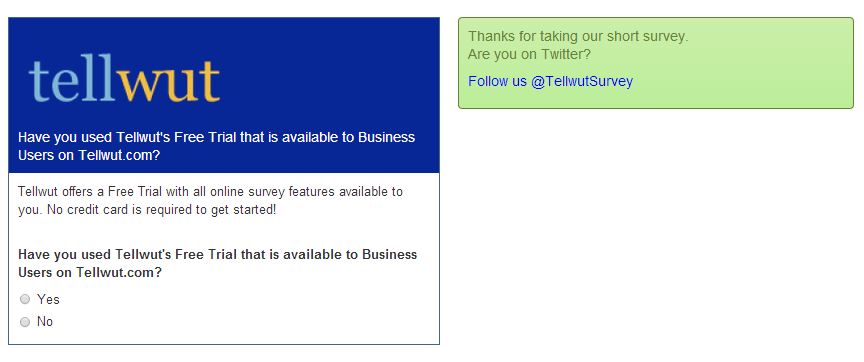 6. You don't need a middle man that an ad requires – you can do it directly on
tellwut.com/business/solutions
and get started.
7. Tellwut allows you an advanced targeting- by demographic criteria so that you can send out your survey only to the specific group of your wish.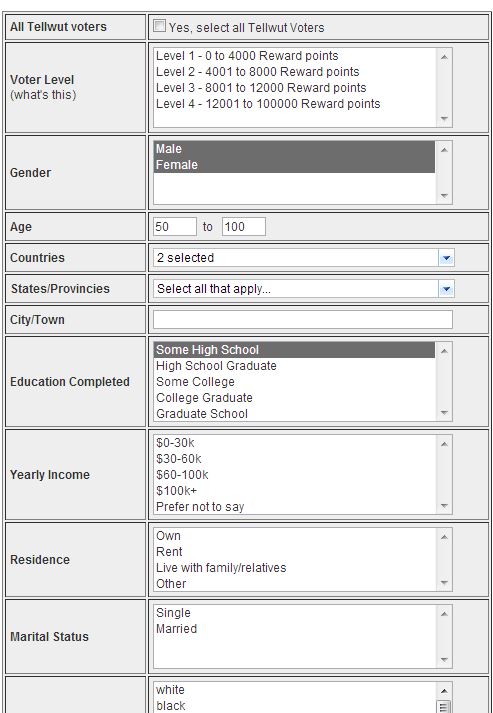 Start your effective promotions today. Launch an online market research study or send an online survey promoting your business services and products, brand, or website. For more information, contact our sales coordinator at etrifonova@tellwut.com
To join our business e-newsletter list and get new business ideas, special discounts, consumer insights, and much more click
here.
Happy Surveying!