Results for - Get rewarded for stealing
1,795 voters participated in this survey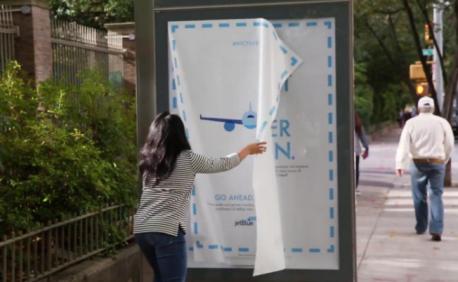 1. *TLStanley*AdFreak*: Jet Blue hung huge posters randomly around New York, and if you were brave enough, you would be rewarded with flight vouchers, free ice cream, New York Jets tickets, and "buh byes said by stewardesses that appeared out of nowhere" Great campaign by Jet Blue. If you were in any of the 5 boroughs of New York, would you have ripped off a poster and turned it in for a prize?
2. Were you one of the lucky people in New York to profit from this ad campaign?
3. The brand plans to repeat the two-day stunt, designed by agency Mullen Lowe, next week under the hashtag #NYCTakeoff. Some nattily dressed flight attendants might even pop up to congratulate winners before sending them off with a chipper "Buh-bye now!" If you're in the area, will you try and participate?
01/02/2016
Business
1795
19
By: ptajuggalette
Earn Rewards Live
Comments