Results for - June Commemorates Indigenous History Month and Pride Month
2,216 voters participated in this survey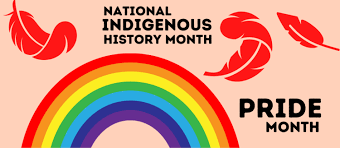 1. June is Indigenous History Month and Pride Month. Both recognized by the Government of Canada, June is a time to celebrate the history, diversity, and contributions of Canadians who identify as Indigenous or as members of the LGBTQ+ community. Both of these groups have been attacked and ostracized for being who they are, and both of these groups have had to fight for basic human rights we take for granted -- to be able to live free of persecution, and live their authentic selves. Were you aware that it was Indigenous History Month and Pride Month?
Aware it was Indigenous History Month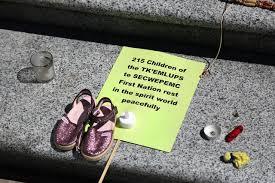 2. June was declared National Indigenous History Month by the Government of Canada in 2009, following a unanimous motion in the House of Commons. It was established to recognize the First Nation, Inuit and Métis people who have helped shape Canadian history, as well as celebrate their culture and heritage. Given the recent horrific discovery of the remains of 215 children near a former residential school in Kamloops, British Columbia, the focus of this month is as a period of mourning. The news is a reminder of the horrifying impact of the country's residential school system on Indigenous peoples. The inequities, intergenerational trauma and health outcome disparities that were perpetuated by this system continue today, affecting Indigenous peoples across the country. Even those who survived these schools, established by the Church to "civilize" these people, feel the impact of these schools, and will be felt for many more generations. Are you aware of the recent findings of this mass grave of 215 Indigenous children?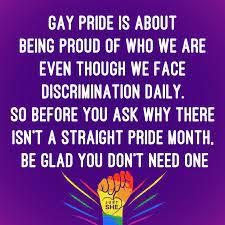 3. Pride Month dates back to 1970 in New York City, where LGBTQ+ activists organized a march on the anniversary of the Stonewall Uprising, a spontaneous demonstration in response to a police raid on the Stonewall Inn. Canada also has a rich history of LGBTQ+ activism, with the notable gay rights protests taking place as early as 1971. Over the years, these demonstrations have evolved into a month of festivals and celebrations across the world. The LGBTQ+ community has also had to fight for their legal rights to marry, adopt children, and even live their lives without fear of attacks, and still have a long way to go, especially with some governments trying to deny or take those rights away, and some even still considering being LGBTQ as deviant or unnatural. This year, most of the celebrations will be done virtually, as last year. Have you attended any Pride celebrations in the past?
06/06/2021
News
2216
81
By: Harriet56
Comments