Results for - BLM leader retreats from interview after confrontation and being called a coward - Part 1
2,402 voters participated in this survey
Black Lives Matter activist Hawk Newsome, co-founder of BLM for the greater New York City area, abruptly left an interview on Fox News Saturday after "Unfiltered" host Dan Bongino confronted him for allegedly threatening violence.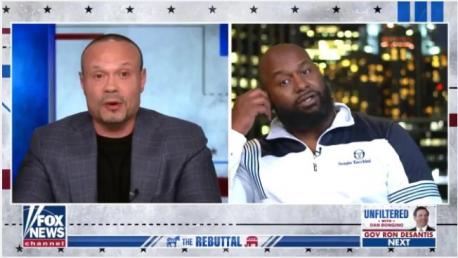 1. Do you support Black Lives Matter or BLM?
2. If you answered yes to the previous question, did you actively participate in the riots/protests after the killing of George Floyd?
3. After a reportedly heated meeting with New York City Mayor-elect Eric Adams (D), Newsome foreshadowed what would happen if the New York Police Department resurrects its controversial plainclothes anti-crime units, which were disbanded last year. Do you support the BLM demands for defunding the police?
4. "If they think they are going back to the old ways of policing, then we're going to take to the streets again," Newsome said Wednesday after the meeting. "There will be riots, there will be fire, and there will be bloodshed." Do you think it is justifiable to cause damage, injury and death to get an outcome that you want?
5. Adams, in fact, has promised to resurrect the units. "I'm going to put in place a plainclothes gun unit. We must zero in on gun violence in our community," he said on Thursday. Do you agree with Adams that plainclothes officers focusing on gun violence is an effective way to reduce gun crime in a city?
6. The 10-minute interview was mostly cordial. But the exchange went off the rails when Bongino offered Newsome the opportunity to disavow responding to Adams' plan with violence. Have you ever listened to Fox News?
11/30/2021
Politics
2402
129
Anonymous
Earn Rewards Live
Comments