Results for - The Queen celebrates her Diamond Jubilee this summer. As of 2009 it was estimated that Canadians spent $1.53 each, per year, on supporting the institutions of the British Monarchy, (UK taxpayers paid less, $1.32)
489 voters participated in this survey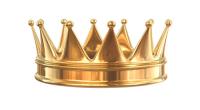 1. Should we be supporting this institution through our tax dollars?
Of course, it's the way things are
Not to this extent, it's too expensive
It's time for change, there's no place for Kings and Queens in the 21st century
2. If we keep the Monarch, who should succeed Elizabeth when the time comes?
3. Would it be better to hire some actors to play the parts of the Royal Family?
4. If the monarchy were to be abolished then who, or what, should be on the money in Canada?
06/30/2012
Politics
489
9
By: Penny
Comments