Results for - Studying Latin
1,523 voters participated in this survey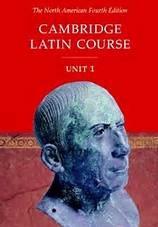 1. Have you ever studied Latin?
2. For those who have studied Latin, which do you feel is most important, the ability to speak Latin or the ability to read Latin?
The ability to speak Latin
The ability to read Latin
Both are equally important
3. My teenage son decided to study Latin as an elective homeschool course this summer. I purchased an inexpensive used high school level book, the Cambridge Latin Course. We're learning the words but aren't certain of the pronunciations. If you are educated in Latin, do you feel it's useful for us to study this even if we are pronouncing some of the words incorrectly?
4. Regardless of whether you've studied Latin, do you think I should stick with the book or spend the extra money to buy a Latin course which includes a CD? (I am on a rather tight budget.)
06/14/2015
Education
1523
46
By: Bboopy13
Earn Rewards Live
Comments