Results for - Art imitating life
1,857 voters participated in this survey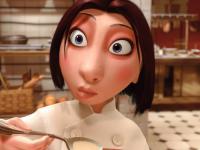 1. Here are the 6 top best Pixar female characters; choose your favorite or who you think is most worthy:
Jessie in Toy Story 2 and Toy Story 3
Elastigirl in The Incredibles
2. To my knowledge there is not a complementary "male" list, is this bothersome to you?
3. I was able to find the top 6 all time "male" cartoon characters, here they are, choose your favorite:
4. And finally, here are the top twenty "hottest" cartoon characters ever. Please choose either one male or one female, the one you find the hottest!
Ashitaka – Princess Mononoke (M)
April O'Neil - Teenage Mutant Ninja Turtles (F)
Xandir – Drawn Together (M)
Hello Nurse - Animaniacs (F)
Stan Smith – American Dad (M)
She-Ra - Princess of Power (F)
Captain Planet – Captain Planet and the Planeteers (M)
Betty Rubble - The Flintstones (F)
Wonder Woman - Super Friends (F)
Jim Hawkins – Treasure Planet (M)
Catwoman - Batman: The Animated Series (F)
Josy and the Pussycats - Josy and the Pussycats (F)
Turanga Leela - Futurama (F)
Pips – Ferngully: The Last Rainforest (M)
Daphne Blake - Scooby Doo where are you? (F)
Flynn Rider – Tangled (M)
11/11/2015
Celebrities
1857
28
By: ptajuggalette
Earn Rewards Live
Comments