Results for - Abandoned Movie Sets You Can Still Visit Part 1
2,178 voters participated in this survey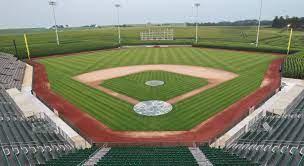 1. "If you build it, they will come"...and yes, they can still come. The 1989 sports drama Field of Dreams stars Kevin Costner as a farmer who builds a baseball field in his cornfield, conjuring up ghosts of past baseball legends. It was filmed on location in Dubuque County, Iowa, and the baseball diamond that Universal Pictures built for the movie actually stands where two farms once did. Today, the location has become a tourist destination, where fans can actually run the bases on the field. In the 1990s, a neighboring farmer put together a baseball team called the "Ghost Players" to entertain visitors at the field. Would you enjoy visiting this movie set?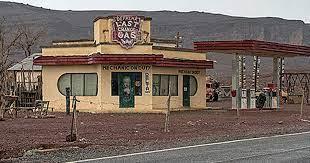 2. Based on the 1977 original film directed by Wes Craven, 2006's The Hills Have Eyes sees a family traveling through the New Mexico desert, stopping at a rundown gas station for directions. Rather than filming at a gas station in the US, the production team constructed a gas station and diner on location in the remote desert of Ouarzazate, Morocco. To this day, the gas station remains in great shape. Even the American props and sports team memorabilia remains intact. Would you like to visit this movie set?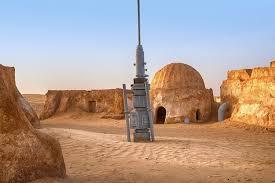 3. One of the most iconic locations from one of the most popular franchises in movie history, it's hard to believe that the landmarks of Tatooine are accessible to the public today. Recognizable Star Wars locations such as Luke Skywalker's home and the town of Mos Eisley were constructed in the Republic of Tunisia in northern Africa. If you make the trip out to the sandy deserts, you can see many well-kept remnants of the original dwellings that were built for all six of the original Star Wars movies, except for The Empire Strikes Back. Would you like to visit this movie set?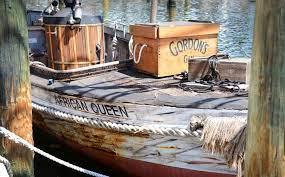 4. The vessel in John Huston's The African Queen was originally named "The Livingston". Built in 1912 by the East Africa British Railways company, Huston spotted the ship on the Ruki River in the Democratic Republic of Congo, and wanted to place it in his film. Once The movie became an Oscar-winning success, the ship was acquired by a San Francisco businessman who brought it to the U.S. to attract fans of the movie. The steamboat has belonged to multiple owners over the decades, and in 2012 it was restored with a new steel-hull frame and replacement boiler. The ship offers daily tours on the Port Largo Canal in Florida. Would you like to visit this movie set?
05/09/2022
Movies
2178
23
By: Harriet56
Earn Rewards Live
Comments