Results for - Wonderfully Weird Facts About The Wizard of Oz
1,879 voters participated in this survey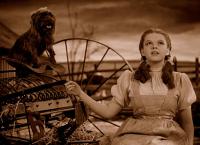 1. Do you know any of these facts from the movie The Wizard of Oz?
Dorothy's blue-and-white gingham dress was blue and light pink, which was easier to shoot in Technicolor.
The ruby slippers weren't always red. The famous sequined shoes were originally silver, like they are in the Oz books.
The tin man was suppose to shed machine oil, but that didn't photograph well. The solution? Chocolate syrup is what's really streaming down Jack Haley's silver face.
The little female Cairn terrier that plays Toto, was paid $125 a week. The residents of Munchkinland only made $50 a week.
Most of the Wicked Witch's scenes had to be edited or cut completely after being deemed to terrifying for children.
The Wizard played 5 roles. Actor Frank Morgan played the fortune-telling Kansas professor, the Great & Powerful Oz, the Emerald City cabby driving the Horse-of-a-Different-Color, a guard at the Wizard's palace, and the doorkeeper.
Billie Burke, who played Glinda the Good Witch of the North, was 54 years old at the time. 18 years older than her counterpart Margaret Hamilton, who portrayed the Wicked Witch of the West.
Judy Garland wore a corset to appear more childlike. When she got the job, she was ordered to lose 12 pounds.
To be more authentic the Cowardly Lion's costume was made of lion pelts.
Jell-O crystals were stuck over all the multiple Emerald City horses playing the Horse-of-a-Different-Color to give them their color. But the scenes were shot quickly, because the horses started to lick them off.
The film was shown on television in 1956. Since then, it's become a massive, beloved hit.
I know all of these movie facts.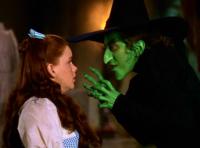 2. Do you like the movie The Wizard of Oz?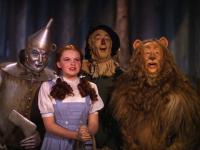 3. Who are your favorite characters from The Wizard of Oz?
The Wicked Witch of the West
The Great and Powerful Oz
I like several characters from the movie.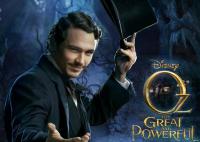 4. Which movie do you like better?
Oz the Great and Powerful (2013)
11/10/2015
Movies
1879
32
By: SmokeyandBandit
Comments