Results for - Sing Your Song--Change The World
1,989 voters participated in this survey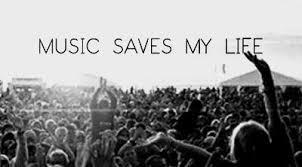 1. No question about it--music can lift your spirits or get you through some rough times; in fact sometimes music can change your life. Sometimes it's a whole song. Sometimes all it takes is one line from a song. And sometimes it's just the music itself--no words necessary. How many of these inspirational songs do you feel has touched you in a special way?
Aerosmith "Don't want to miss a thing"
Don McLean, "American Pie"
John Newton, "Amazing Grace"
Harry Chapin, "Cat's In the Cradle"
Christina Aguilera, "Beautiful"
Michael Jackson, "Heal The World"
2. Sometimes all it takes is one beautifully written song lyric to change you. How many of these famous song passages do you agree are memorable?
All you touch and all you see, Is all your life will ever be. - - - Pink Floyd, "Breathe"
All of us get lost in the darkness Dreamers learn to steer by the stars All of us do time in the gutters Dreamers turn to look at the cars - - - Rush "The Pass"
And the words of the prophets are written on the subway walls, And tenement halls, And whispered in the sounds of silence. - - - Paul Simon, "Sounds of Silence"
Because you're mine I walk the line. - - - Johnny Cash, "I Walk the Line"
Doesn't anybody stay in one place any more? - - - Carole King, "Far Away"
Don't go changing, to try and please me You never let me down before. - - - Billy Joel, "Just the Way You Are"
He not busy being born is busy dying. - - - Bob Dylan, "It's Alright, Ma"
I come to you defenses down with the trust of a child. - - - Peter Gabriel "Red Rain"
and you can carve my name in marble, you must cut it deep; there'll be no dancing on the gravestone, you must let me sleep. ---suzanne vega, "tombstone"
Love can touch us one time And last for a lifetime And never let go till we're gone - - - Celine Dion "My Heart Will Go On"
You are pulled from the wreckage of your silent reverie In the arms of an Angel; may you find some comfort here - - - Sarah MacLachlan "In the Arms of an Angel"
3. Sometimes a passage of music alone can strike a chord. I have listed only a few--there are many, many more. These are four I like. How many of these beautiful pieces of music only do you enjoy?
Yiruma - "The River Flows in You"
Dream Theater - "Stream of Consciousness"
Nine Inch Nails - "1 Ghosts I"
01/25/2016
Music
1989
34
By: Harriet56
Comments