Results for - Color-Blind Casts Heat TV Shows Up!
1,978 voters participated in this survey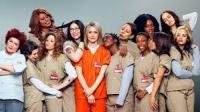 1. When 'Friends' was in its prime, critics always drew attention to the fact that their cast was about as 'White' as you could get. When you think about it, in a big city like New York, chances would be quite slim that you could be six twenty-something white adults surrounded by a lot of other white adults. Yes, occasionally they threw in someone of another race, but not too often, and never as a main character. Flash forward years later, and TV is filled with casts that are ethnically, racially and gender-oriented diverse. And to even up the game, many shows are 'color-blind' and even 'gender-blind', casting characters in roles just as another character, without making a big deal of their race, color or gender. How many of these shows do you applaud for taking this step (finally)?
Orange Is The New Black -- Not only does this show have one of the most ethnically diverse casts on television, it also deals with aspects of body and gender diversity.
Empire -- powerful family dynamics with racially diverse cast
Power -- boasts a multiethnic and multilingual cast that is almost perfectly reflective of the diversity of NYC
Grey's Anatomy -- known for its diverse cast of doctors, which is due to the use of color-blind casting
Black-ish -- successful African-American father trying to make sure that his children don't forget their blackness in the midst of living in a predominantly white neighborhood
Fresh Off The Boat -- the first Asian-American sitcom to show on network television in more than 20 years.
How to Get Away with Murder -- group of top-performing (and racially diverse) students
The Fosters -- multi-ethnic family being raised by two moms.
Girl Code -- cast members are white, black, Asian, Latino, and multi-ethnic.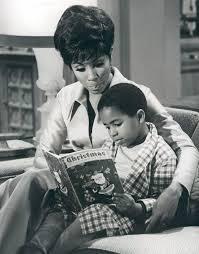 2. Back years ago, it was pretty hard to find a show that featured anything but an all-white cast, or at least had a character from another race depicted as anything other than a "maid' or other stereotypical racial casting. However, some shows took that bold step earlier than some. How many of these 'ground-breaking' shows do you know--all of which broke barriers in TV?
Julia --one of the first television shows to resist placing African-American characters in stereotypical parts
The Cosby Show--broke through color and class barriers
Star Trek: The Original Series --featured two people of color as leading characters – African-American actress Nichelle Nichols as Nyota Uhura and Asian-American actor George Takei as Hikaru Sulu
All-American Girl--Margaret Cho wanted to show American audiences what a real Asian family looked like
I Love Lucy -- the first show to cast a Latino actor as the lead
Battlestar Galactica -- featured a cast that defied the boundaries of race
11/17/2015
TV
1978
35
By: Harriet56
Comments