Results for - Definitely Not Your Mother's Avon
2,283 voters participated in this survey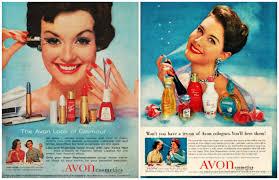 1. In 1886, Avon Products, Inc, known as Avon, launched what was a revolutionary idea -- a direct selling company for cosmetics and beauty products that empowered woman as business people, and still is the largest direct selling company just behind the leader, Amway. Many of us may remember flipping through the Avon catalog, or having our Avon representative pay us a visit, only to return weeks later with our order. Were you ever an Avon customer?
I was/am actually an Avon salesperson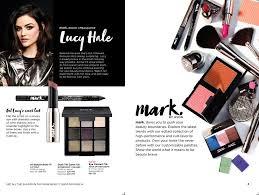 2. Avon has suffered in the last years, as cosmetics online sales and superstores, such as Sephora have changed the marketplace. So, as many companies do, Avon has redefined itself, although they still sell cosmetics and beauty products. Have you heard about any of these Avon initiatives in recent years?
The Avon corporation is involved in philanthropic causes. The Avon Foundation for Women describes itself as the largest corporate philanthropy dedicated to women's causes globally. The Avon Foundation awards scholarships for Avon representatives and family members. Avon founded the Avon Foundation for Women with its first grant, a $400 scholarship, in 1955.
Their Speak Out Against Domestic Violence program aims to reduce domestic violence. Through 2012, Avon global philanthropy, led by the Avon Foundation, reports having donated more than $910 million in more than 50 countries
Beginning in the early 1990s, Avon also began donating towards breast cancer research and care, through the Avon Breast Cancer Crusade and the Avon Walk for Breast Cancer, a series of U.S.-based charity walks
Avon has modernized their image by featuring multiple celebrity ambassadors throughout its development in 2003. Notable ambassadors included Lauren Conrad, Ashley Greene, and currently Lucy Hale.
Avon has set out to modernize their brand by introducing a digital interactive e-brochure to connect to the current market
None/not familiar with Avon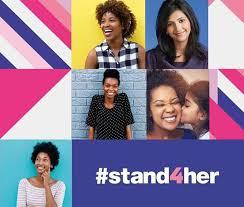 3. In honor of International Women's Day, Avon has launched Stand4her, their global response to the barriers still holding women back and aims to improve the lives of 100 million women each year by advancing their earning potential through the power of beauty, and their ability to live a safe and healthy life. They have also announced their partnership with The National Domestic Violence Hotline, the only national service organization that provides round-the-clock compassionate support, lifesaving resources, safety planning and information to anyone affected by relationship abuse. Just as they did 134 years ago, creating a movement for women to have the opportunity to earn an independent income 34 years before they were even allowed to vote, Avon hopes to make a difference to woman facing abuse, discrimination and lack of opportunity, worldwide. Do you feel these initiatives as well as some of the others, may create a new marketplace for Avon?
Not familiar enough with the company to say
03/08/2019
Beauty & Fashion
2283
55
By: Harriet56
Comments