Results for - A Kit Kat Of A Different Flavor
2,037 voters participated in this survey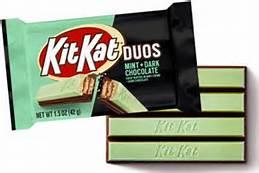 1. Why mess with a good thing? For over 80 years Kit Kat has been one of our favorite chocolate bars. Snack fans can find a wide variety of Kit Kat flavors outside of the U.S. in places like Japan, but the bars only come in chocolate, white chocolate, strawberry, and dark chocolate varieties in America. But starting in December, a new flavor, named 'Kit Kat Duos,' will be the first new permanent flavor launched by Kit Kat in almost a decade. The candy features the classic crispy wafer wrapped in dark chocolate and coated in mint créme. Is this something you think you would enjoy?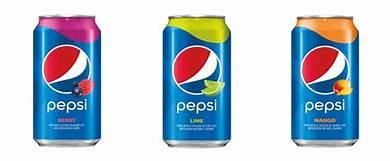 2. Soft drink companies are always introducing new varieties, some with success and some that fizz out as soon as they launch. Starting June, Pepsi will be launching three new flavors of Pepsi, all with a splash of real fruit juice (maybe they feel this sets them apart from the rest?) The three flavors will be Pepsi Berry, Pepsi Lime and Pepsi Mango. If you are a soft drink lover, do you enjoy when new flavors are introduced?
No, I like my original flavors
Not sure how I feel about this trend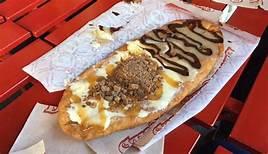 3. And us Canadians should not feel left out -- this month, BeaverTails (which are fried dough pastries, individually hand stretched to resemble beaver's tails) is launching not one, not two, but eight new flavors. The traditional BeaverTail with a sprinkle of cinnamon and sugar has been popular since it was introduced in 1978, but a few months ago, BeaverTails released a poutine-flavored BeaverTail that was a big hit. The eight new flavors, including the poutine flavor, will be introduced in select stores, and if they catch on, could become a permanent selection. Which of the new flavors do you think sound good?
The Poutine flavor is topped with their signature poutine.
The Pecan Pie will have maple flavoured spread and pecans sprinkled on top.
The BrWOWnie will have chocolate hazelnut spread, brownie pieces and white chocolate chips.
The Apple Pie will be a revamp of a classic Apple Cinnamon pastry.
The S'more will have chocolate hazelnut spread, graham crackers and torched marshmallows.
The Hansel + Pretzel will have chocolate hazelnut spread and pretzels carefully placed on top.
The Lemon Mmmeringue will be a variation of your favourite lemony dessert on top of a BeaverTail.
The Strawberry Cheesecake will have cream cheese icing and strawberry jam drizzled on top.
Have no idea what BeaverTails are
05/05/2019
Food & Drink
2037
37
By: Harriet56
Comments