Results for - Ryan Reynolds Gives Men A Vasectomy For Father's Day
2,206 voters participated in this survey
1. Actor Ryan Reynolds came up with a novel way of promoting his Aviation Gin brand. In honor of Father's Day, Ryan shared a cocktail for dads made with his gin and is hilariously named "The Vasectomy." The actor posted a video on his Instagram showing a tutorial for making the "Vasectomy", which, in true Ryan Reynolds fashion, took a sarcastic tone throughout. "First, fill a tall glass with ice, the way children fill our lives with so much joy. Next, pour one ounce of cranberry juice—sweet—just like their little smiles. Then, pour three ounces of tonic, so bubbly, just like I feel everyday I wake up after a long full night's sleep. Add a dash of lemon juice, fresh if you have a few minutes to squeeze one or store bought if the little ones have you running around a bit today...the little scamps. Finally, we're gonna add one and a half ounces of Aviation American Gin, the world's highest-rated gin for the world's highest-rated job. Dad." After watching the video, do you think this was a good way to promote his gin brand?
It's clever, but maybe a bit inappropriate
Could not/did not watch video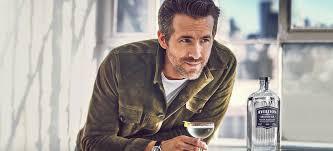 2. Ryan is not the first celebrity to have his own brand of liquor. Have you ever purchased any spirits, beers or wines from any of these celebrity brands?
Armand de Brignac (Jay-Z)
Invivo Rosé (Sarah Jessica Parker)
Sofia (Francis Ford Coppola)
Gretzky Estates (Wayne Gretzky)
Stone Farking Wheaton w00tstout (Wil Wheaton)
901 Tequila (Justin Timberlake)
Dreaming Trees Wine (Dave Matthews)
Brown Sugar Bourbon (Jamie Foxx)
Crystal Head Vodka (Dan Aykroyd)
Blue Chair Bay Premium Rum (Kenny Chesney)
Landshark Lager (Jimmy Buffett)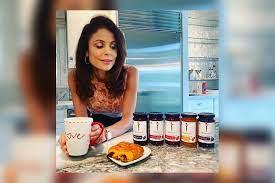 3. And it's not always alcohol that celebrities get involved with -- not only lending their name and face, but often get close up and personal with creation and promotion. Of course, we all know the long list of celebrity endorsed perfumes and colognes, but these are only the edible variety. How many of these have you personally bought?
Paul Newman - Newman's Own
Sarah Michelle Gellar - Foodstirs
Kristen Bell - This Saves Lives
Jennifer Garner - Once Upon A Farm
Dexter Holland (The Outlaws) - Gringo Bandito
Maria Sharapova - Sugarpova
Jon Bon Jovi - Bongiovi Pasta Sauce
Bethenny Frankel - Skinnygirl
06/21/2021
Food & Drink
2206
34
By: Harriet56
Comments