Results for - 10 Foods that never (or almost never) expire...
1,461 voters participated in this survey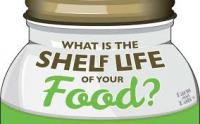 1. Did you know that these 10 Foods never (or almost never) expire?
Researchers have found that white rice will maintain its nutrient content and flavor for 30 years. WHITE RICE...
The oldest jar of the sweet stuff ever found is believed to be 5500 years old. HONEY...
It has been used for centuries for preserving other foods because it removes moisture. The salt in your cupboard may not last forever, though. Morton Salt points out that adding iodine to table salt reduces the shelf life. SALT...
Depending on the type and which additives is used, but when left unopened, soy sauce will last a very long time. Even after it has been opened, the salty condiment can keep for years in your refrigerator. SOY SAUCE...
Retailers are required to stamp sugar bags with dates, but manufacturers say that even hardened brown sugar is still edible once it has been softened. SUGAR...
Studies found that after 30 years, the overall quality of pinto beans decreased, but all samples were considered acceptable for use in an emergency situation. DRIED BEANS...
Pure maple syrup along with other commercial sugars (like honey and granular sugars) as having an indefinite shelf life "due to their resistance to microbial growth, including molds." MAPLE SUGAR...
The taste isn't quite as good, but one of the main reasons that powdered milk exists is because it lasts longer. It is also easier to transport and store than fresh milk. POWDERED MILK...
Toss out the cream liqueurs, keep hard stuff. While the flavors will almost certainly change because of oxidation, your spirits will be ok to drink. HARD LIQUOR...
Invented by Native American tribes, pemmican is still a favorite of survivalists looking for a long-lasting source of protein. PEMMICAN...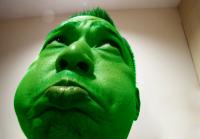 2. Food poisoning occurs when a person gets sick from eating food that has been contaminated with harmful bacteria, parasites or viruses. Have you ever had food poisoning?
09/01/2015
Food & Drink
1461
24
By: guylinegoulet
Comments