Results for - What' in a name? Bananafana BoH1N1
1,618 voters participated in this survey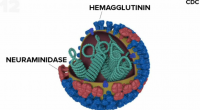 1. Have you ever wondered how the flu viruses are named?
2. If you look at the photo you can see the H and the N words (The main membrane proteins of Influenza are Hemagglutinin and the Neuraminidase, & are the first to be recognized by our immune system) and that's how the H1N1 flu virus was named (a short condensed version to simplify for this survey). Were you aware of the flu name and the process?
I have heard of H1N1 and I am aware of the naming methodology
I am aware of the naming process
3. Currently there are 198 different types of influenza A viruses, but only a few are capable of infecting humans. Were you aware that there are so many viruses?
4. Check off what you know about flu:
Flu season occurs every winter
Flu season can start in October and last until the following May
Seniors, children, pregnant women, and those with compromised immune systems are most vulnerable for flue and serious outcomes, like death
When you treat the flu, you usually treat the symptoms
The flu vaccine is not 100% effecient
First line defense is: cover your mouth and nose when you cough & sneeze, wash your hands
5. The CDC collects and compiles all data related to flu, and it's called FluView. Would you be interested in this interactive report?
11/05/2015
Health & Fitness
1618
21
By: ptajuggalette
Earn Rewards Live
Comments