Results for - Spondylolisthesis
1,884 voters participated in this survey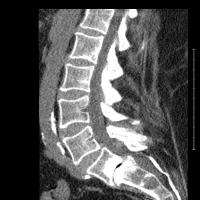 1. On Monday the 9th I am having back surgery. I have what they call Spondylolisthesis. As you can see in my ex ray, at the bottom where it is bone on bone, the disk in between it was worn away. Have you ever heard of Spondylolisthesis??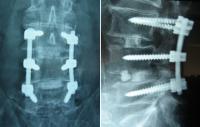 2. What they are going to do is called fuse a section of my spine by putting in screws and rods on each side of my spine, lifting up where the disk was and then tighten them where they won't move again. Do you think I will set off alarms going threw a metal detector??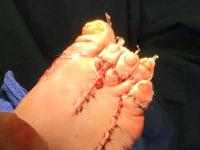 3. This is my second major operation in the same year, my foot operation I posted here was last May. Have you ever had 2 major surgery's each lasting 6-8 hours on different places on your body in the same year??
11/12/2015
Health & Fitness
1884
80
By: 1957horses
Earn Rewards Live
Comments