Results for - de Quervain's Disease
1,600 voters participated in this survey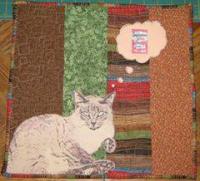 1. De Quervain's disease is a painful inflammation of tendons in the thumb that extend to the wrist. The swollen tendons and their coverings rub against the narrow tunnel through which they pass. That causes pain at the base of the thumb and into the lower arm. Do you have this or maybe some you know has been diagnosed with this?
I know at least one other person
2. If you have, have you done any of these things?
3. If you have seemingly recovered, which of the above did the trick?
It's hasn't gotten better
11/16/2015
Health & Fitness
1600
24
By: ptajuggalette
Earn Rewards Live
Comments